Meet SMOB 2023-24 candidate Yoseph Zerihun
On Wednesday, February 15, delegates from Montgomery County middle and high schools came to Watkins Mill to nominate two finalists for the forty-sixth Student Member of the Board of Education (SMOB).
Juniors Sami Saeed from Richard Montgomery High School and Yoseph Zerihun from Springbrook High School were selected as the two finalists in the SMOB election.
Zerihun will visit Watkins Mill in the coming weeks.
Disclaimer: The Current is not endorsing Yoseph Zerihun in his candidacy for SMOB. The purpose of this article is to inform the community of his policies and provide insight into who he is as a student, leader, and candidate. An article about the other candidate, Sami Saeed, was published on Friday, March 10.
Personal
Yoseph Zerihun is a junior at Springbrook High School. He is a part of the baseball and golf teams at Springbrook and serves as vice president of Springbrook's National Honor Society (NHS) chapter. 
When Zerihun isn't running his campaign, you can find him in the kitchen, where he loves to cook Ethiopian cuisine. "I'm very proud [of my cooking]. I think I'm good at making injera," Zerihun said. Injera is a typical Ethiopian flatbread.
Zerihun also likes giving back to his community, and throughout the pandemic he has distributed hats, masks, and food through student-based organizations at his church. 
Ever since the fourth grade, Zerihun has had a plan for his future: lawyer, mayor, governor, senator, and finally, President. This dream stemmed from a book Zerihun read that outlined what it is like to be the President and opened the door to politics and advocacy to him. 
Zerihun attended his first SMOB nominating convention, commonly referred to as the "nom-con", in sixth grade, where he met fellow Ethiopian and forty-second SMOB Nate Tinbite. "[Tinbite] was an idol for me because he came from a really underrepresented area in Kennedy and rose to the occasion as SMOB," Zerihun said. 
Attending that nomination convention paved the way for Zerihun, as "people on the stage were really, really, passionate about fixing their school system… [I said] 'I want to be there,'" Zerihun said.
One of the Zerihun's key points of emphasis is representation. "I want to represent everybody," Zerihun said. "When I'm SMOB, I want to make sure that all students feel heard. I want to make sure you can keep lines of communication open and everybody knows about SMOB."
Coming into high school, Zerihun didn't plan to run for SMOB. "[I had] never done advocacy on a big, big stage, that's one thing I regret," Zerihun said.  However, he has realized how important it is to show that a student without deep ties to the Montgomery County Regional Student Government Association (MCR) can become SMOB.
However, by junior year, his friends pushed him to run for SMOB. "Ever since then, I've just been looking to not only give a voice to the people that are in my area, but give a voice to everybody," Zerihun said.
It's also important to Zerihun that the SMOB also has an equal voice to represent the students of MCPS "Saying that the Board of Education has a student representative who has an equal voice and has the ability to change policy and bring [the student] voice to the table," Zerihun said. "We are very, very lucky to have somebody on the Board representing student ideals and student values."
Equity
One of Zerihun's policies includes the redistricting of the MCPS borders. "They're really wacky and wonky, and a lot of them come from segregation in the past," Zerihun said.
"We should work equitably [to] fix our borders and allow for a proper distribution of resources to ensure that there aren't some schools that are really falling behind," Zerihun added.
ESOL / Students with Disabilities
If Zerihun could reallocate funding anywhere, it would be for the English for Speakers of Other Languages (ESOL) program and the special education program.
"I think the ESOL program in our schools [should] get more funding and better teachers, but also the curriculum should be changed," Zerihun said. "There are some students that have been in the ESOL program since first [or] second grade and still don't speak English… there's something that we need to do about that."
Zerihun thinks that students in the ESOL program and with disabilities should be integrated into mainstream classrooms. "I think we should all treat [students] equally," Zerihun said.
Opioids
One of Zerihun's policies includes continuing the distribution of Narcan in order to combat the ongoing opioid crisis in MCPS. 
According to the Center for Disease Control and Prevention (CDC), Narcan, or naloxone, is "a life saving medication that can reverse an overdose from opioids—including heroin, fentanyl, and prescription opioid medications—when given in time."
"I think the county is taking great steps in distributing Narcan and bringing more attention to that," Zerihun said. "I want to continue that and ensure that all students know where Narcan is to combat overdoses… that way it's more accessible in the time of an emergency."
Zerihun also supports the creation of a task force in order to find new and creative solutions to the opioid crisis in MCPS. He would like drug counseling professionals present in MCPS schools that "are specifically drug related and can converse with students that are at risk to fall into drug addictions and potentially overdose," Zerihun said. 
The counselors would also "work with parents, students, and the community to prevent overdoses," Zerihun added. 
Mental Health in MCPS
Zerihun wants to make a point about expanding the mental health resources in MCPS through programs such as Wellness Wednesdays at Springbrook. "One thing I want to do is take what individual schools have done and bring them to a county level," Zerihun said. 
Wellness Wednesdays allow for teachers and students to take a step back from the rigorous coursework and use a day to catch up on work, play games, and do community-building activities. 
Watkins Mill has a similar program that was introduced this school year called Wolverine Wednesdays. Acting as a homeroom period, they allow for teachers to give supplemental presentations on the history of Montgomery County, mental health, and graduation requirements for seniors.
"One flaw with [Wellness Wednesdays] is that they remain inconsistent," Zerihun said. "I want to bring them to the county level and implement them into all schools."
Making students aware of the resources that are available to them will provide outlets for students who are struggling with their mental health. "A lot of students don't know about the school psychologists or psychiatrists in their schools, and that there are also wellness centers in schools," Zerihun said. "[I] just want to make sure that students are aware [of mental health resources] through communication."
However, it's also important to recognize that "schools are [taking] great steps to work on the mental health of their students," Zerihun said. 
Shuttle System
Many students, including ones at Zerihun's school, lack access to transportation to student advocacy opportunities, like MCR meetings, which are hosted at the Carver Educational Services Center in Rockville, MD.
In order to combat this issue, as SMOB, Zerihun will "work on creating a shuttle system to ensure that we can get more students testifying, more students active in MCR and in student-government organizations," Zerihun said. "That way they have a voice in their school system."
This shuttle system would run on a registration basis in order to maximize resources and "ensure that in the central locations where we're meeting, all students have the ability to get there rather than having to take a two-hour-long ride on buses," Zerihun added.
Free and Reduced Meals Program (FARMS)
According to MCPS, about 40 percent of students within MCPS are in the Free and Reduced Meals program (FARMS). Zerihun wants to make sure that the FARMS program is growing "every year in whatever small way [it] can," Zerihun said.
Zerihun wants to increase the amount of students that are eligible for the program by expanding the program to include students whose parents come from a wider range of income brackets so that "[more students] don't have to worry about food," Zerihun said.
Additionally, Zerihun wants to offer meals seven days a week, on holidays, and over summer break. "As an MCPS student, you shouldn't be going hungry at any time," Zerihun said. "Just because school is not in session, your body still needs to be nourished." 
Student Wellbeing – Academically, Physically, and Mentally
According to Zerihun, student wellbeing looks like better student-counselor ratios to ensure all students know their counselor in addition to better course loads, including access to dual enrollment opportunities, Advanced Placement (AP), and International Baccalaureate (IB) classes.
Expanding course options will be "accommodating to ensure that each student has an equal opportunity to be successful in their schools," Zerihun said. "[It will help students] be more passionate in what their school has to offer, and receive more resources that align with what they want to do."
Zerihun wants to ensure that every single student feels safe, regardless of their race, gender, or any other factors of identity. With several hate speech incidents this past school year, Zerihun believes that they "cannot go overlooked and I want to make sure that no student is being judged by [their] physical appearance or anything about [them]."
To improve student physical safety, Zerihun wants to make sure that school doors are secure, everyone who enters a school building is supposed to be there, security guards are qualified, and the school building infrastructure is kept up to date.
While Zerihun had a good experience with the Student Resource Officer (SRO) at his middle school, he recognizes that many other students have had really negative and harmful experiences with SROs at other schools.
Therefore, Zerihun believes that there should be police officers patrolling the area around the school, like within a one to two mile radius, but not be stationed inside the building.
"So that medium between having [SROs] in our schools versus having no police in the area [is to] ensure that police are able to enter our school safely and [be able] to stop an emergency," Zerihun said, "but not always in our schools."
Watkins Mill
The policies that Zerihun believes would be most beneficial to the Watkins Mill community would be his push for improving ESOL programs, given Watkins Mill's high ESOL population.
Additionally, Zerihun thinks that "due to [Gaithersburg's] incredible diversity, [I want to work] to ensure that minorities…have that equal opportunity."
Zerihun has emphasized that he really wants to focus on bridging the gap for ESOL students and students with disabilities, but "I do want to expand and I really, really do want to ensure that Black and Brown students are also represented."
He wants to ensure that every single Watkins Mill student's needs are met and that they have an equal chance to succeed in that school.  However, Zerihun is open to "more investigation and just understanding Watkins Mill better."
Zerihun plans to visit Watkins Mill by the end of March.  (Editor's Note: An update will be made once an official date is scheduled.)
"I want to show that everybody has a voice and seeing me, you also get on the stage—no matter what issues and challenges you face," Zerihun added.
According to Zerihun, Watkins Mill should vote for him because he "really [does] know the area—I'm a very proud Gaithersburg resident…Watkins Mill does have a close place in my heart…My campaign slogan is I'm fighting for all.  I seek to bring a voice to all.  I seek to ensure that all MCPS students are represented."
Final Message
Zerihun is most proud of being a SMOB finalist.
"One thing that I want to show throughout my campaign is you don't have to be in MCR to be SMOB. You don't have to have a long career of advocacy," Zerihun said.
"Making it this far and showing everybody that any normal student can be SMOB…[If you're] sitting in class and one day you see one issue in your school, bang, fight for that, advocate for that," Zerihun added.
Zerihun also wants to make sure that the smaller schools get an equal voice in MCPS. "All these issues that I've seen… the issues that my school [has] that have never been brought to the big stage," Zerihun said.
"I've understood that horrible feeling of feeling like you're suffering in silence, [and] that's one thing I will commit to everyday as SMOB to ensure that nobody ever suffers in silence," Zerihun added.
Finally, Zerihun wants to make sure that he's hearing the student voice as much as possible. "I do not seek to be the sole contributor to my platform, rather… I get input and I hear the issues and then I add to my platform," Zerihun said. "I say 'I see you, and I'm going to fight for you at the Board.'"
"I've been in the position of most students where SMOB seems like a foreign concept, advocacy seems foreign," Zerihun added.  "But I want to make sure that it's accessible to everybody and everybody can have a say."
"Not only do I seek to fight for all, I seek to fight for you—you the individual student," Zerihun said.  "I plan on keeping the lines of communication open to ensure that your needs, your experience, and your problems are met through my leadership and through my term."
Hits : 917
View Comments(1)
About the Writers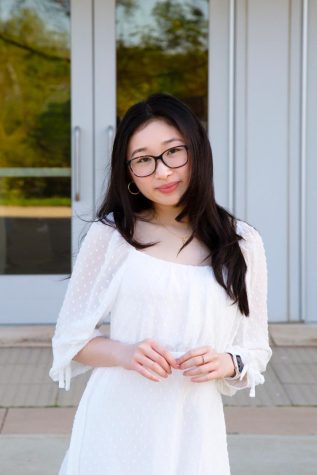 Ashley Huynh, Editor-in-Chief
Ashley is an IB Diploma senior at Watkins Mill High School and Co-Editor-in-Chief for The Current, who adores books and calligraphy.  She is President...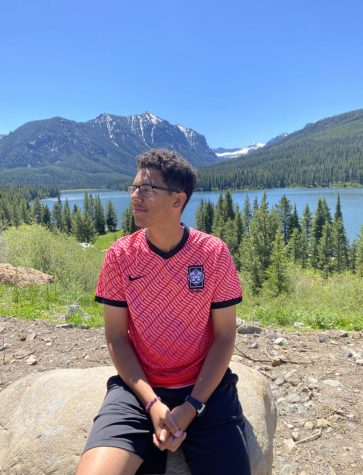 Julien Payen, Editor-in-Chief
Julien Payen is a senior at Watkins Mill High School. He is the Co-Editor-in-Chief and photography director for The Current. He plays tennis (go 'Rines!)...