Senior Reflection: Yesenia Pineda
My high school journey was like a four season series on the CW channel. There were cliffhangers, jump scares and happy scenes, but every "episode" made its mark on my life.
The beginning of my freshman year was exciting. I was wide-eyed and ready to start this new chapter of my life. Although it wasn't a dramatic opening scene, it was still my beginning. Like any other beginning, it started out slow, but soon I plunged into the mixing bowl that was Watkins Mill High School. I started my journey by finding friends, balancing classes, learning how to stay positive and finding what I love to do.
My path wasn't set in motion until I met Mrs. Confino. On one fateful day, my ninth grade Spanish teacher asked me to borrow Chromebooks from her good friend Mrs. Confino. It wasn't until I left her classroom, walking in the hallway that I noticed how welcoming it felt to be around her.
I guess that's when the series got interesting, because in my sophomore year I stepped out of my comfort zone and attended a creative writing class. I learned how to write stories, peer edit, and best of all, let my imagination run wild with Confino as my teacher. While my second year wasn't all roses, seeing Confino's face in the morning or talking to her made my year better. From losing some of friends during a bad argument to signing up for tougher classes, Confino was the glue that held me together during my journey.
During my junior year I took some great classes like journalism and psychology. I even joined theater and worked on the tech crew. My senior year wasn't what I originally thought it would be, but taking newspaper made me who I am today. There isn't a way to express how thankful I am that I had Mrs. Confino as a teacher and mentor in my life.
Hits : 1622
About the Writer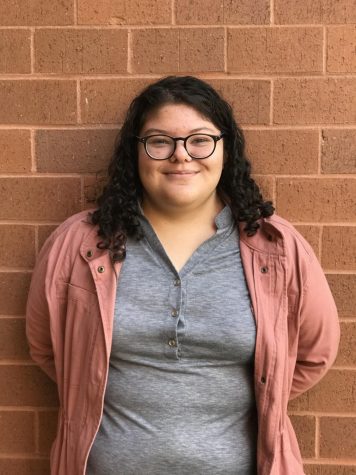 Yesenia Pineda, Features Editor
Yesenia Pineda is a senior at Watkins Mill High School and a Features Editor for The Watkins Mill Current. She is also the National Honors Society Historian...