Senior Reflection: Julien Payen
I've been putting off writing this reflection since Mrs. Confino told me to start it three weeks ago (oops), but I couldn't leave without putting you guys through one more article.
We've gone through a lot these last four years. The transition to high school, the COVID pandemic and online school, and the horrible horrible disease that is senioritis– begging me to stay in bed every morning and leaving my to-do list full of things to do.
Like a lot of the kids on The Current staff, I was in Mrs. Confino's freshman year English class, and right before we were stuck in zoom meetings for the next year and a half, she asked (begged and pleaded) me to join her Journalism 1 class. Of course I obliged, and over the next three years I learned everything there is to know about writing for the newspaper. Starting as the Editor-in-Chief in my senior year, I didn't realize how much work I had to dedicate to writing, editing, revising, suggesting, and planning, but I also found a new passion. I dedicated to pursue journalism and writing in college because of the experiences I've gained writing for The Current, and the tips and tricks I've learned from Mrs. Confino and the rest of the staff (yes, all of them) have really helped me develop as a writer and as the undisputed best member of The Current.
High school has given me the opportunity to try so many new things and make great memories. I took a photography class as a freshman year, where I met one of my best friends, Sanjay. I tried out for the soccer team too, but that didn't go so great (I'll stick to writing about it.) I tried an engineering class (turns out I STILL can't draw). I took a chance and started playing tennis again, where we ended up winning the Divisional Championship my junior year. I beat the allegations of being called a father of two for so many reasons (thanks AJ), I had potlucks in newspaper, celebrated Mr. Funk's birthday, painted the homecoming hallways, went to homecoming and prom. Everything and everyone that has come together to make my high school experience an entirely unique one has made me who I am today, and by having the opportunity to try so many new things and meet so many people, I know I won't forget my time at Watkins Mill.
This year was full of ups and downs (thankfully with more ups than downs) but I couldn't have asked for a better senior year. From having debates about anything we could think of in TOK, to doing laps around the hallways at lunch, to cracking jokes during Mrs. Confino's fifth period, to putting up the best statline in the senior-staff basketball game (I'm talking Wilt Chamberlain numbers), the people around me have made this year an incredible experience. I just want to take a second to thank my parents for motivating me to come to school every day, my friends for making me laugh until I cry, my teachers for putting up with my incessant questions, Mr. Funk for inspiring me to start doing my Duolingo again, and everyone who makes Watkins Mill what it is.
Obviously the next four years of my life are going to be completely different; I'm going some 8,000,000 miles away to the freezing campus of the University of Wisconsin-Madison (go Badgers!) but I'm always going to be connected to Watkins Mill. If there's any advice that I could pass on to the future generation, it'd be to enjoy the present instead of worrying about the future, try something new, and don't ever put the milk before the cereal. I remember thinking in eighth grade that by the time the next World Cup came around, I'd be a completely different person, but I've reached that point now, and I still feel like the same kid that I was four years ago. 
Oh yeah by the way I was Wally, thanks for making it this far, 🫶
Hits : 625
Leave a Comment
About the Writer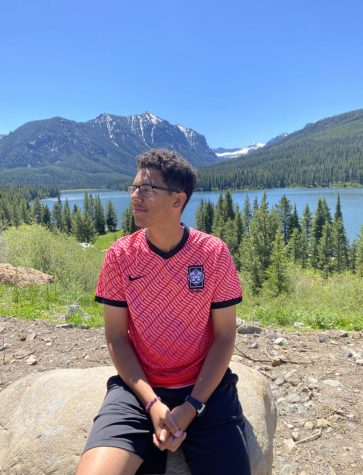 Julien Payen, Editor-in-Chief
Julien Payen is a senior at Watkins Mill High School. He is the Co-Editor-in-Chief and photography director for The Current. He plays tennis (go 'Rines!)...