Senior Reflection: Charisse Warfield
Hang on for a minute...we're trying to find some more stories you might like.
If I'm being completely honest, most of my high school experience was just full of regret. Not for the reasons that you would think. But I will say, most of my good times did somehow come out of the newspaper.
Coming in as a freshman, I was prepared to make new friends, keep old ones, and have countless adventures. I did manage to do this my freshman year. I had lots of fun with friends. I loved all of my teachers and met so many new people. But I wish I hadn't.
I have a hard time saying no to people and I don't like being alone. Because of this, I had a bad habit of staying friends with people that weren't good for me. They didn't necessarily do anything specific, but they definitely made me feel terrible.
Come sophomore year, I started to feel the effects of this. I had a lot of school work and on top of that bad friends to go along with it. Going to newspaper class made me feel happier. I began writing about The Walking Dead and writing other funny articles that I enjoyed. It was my outlet.
Junior year was when everything collapsed. My mother got cancer, my friends ditched me for other people (considering my mom couldn't cater to them anymore), and my school work piled up. I had lots of self-destructive thoughts, some that could have hurt me.
Every time I felt like things were too much and I wouldn't be able to handle it anymore, out of everyone, my teachers were the ones who helped me out. Especially in my senior year. Mrs. Confino, Mr. Smith, Mr. Quinn, they all looked out for me when not even my friends could. I feel like I owe them a lot.
One thing I regret is not being meaner to people. Which sounds weird but I spent the last few months of my senior year completely alone. And honestly? I felt a lot happier, I hadn't realized how emotionally draining being around toxic people was.
I was alone yes. But I felt more at peace. I was able to write when I felt like it, and write about topics I love while I was at it. I grew bonds with the adults who cared about me. Although I wish I had been more stern when I was younger, I don't regret the struggles I went through. They helped me grow to be a stronger person.
I can handle a lot now and I really have Mrs. Confino to thank for unknowingly convincing me to keep going.

Hits : 506
About the Contributor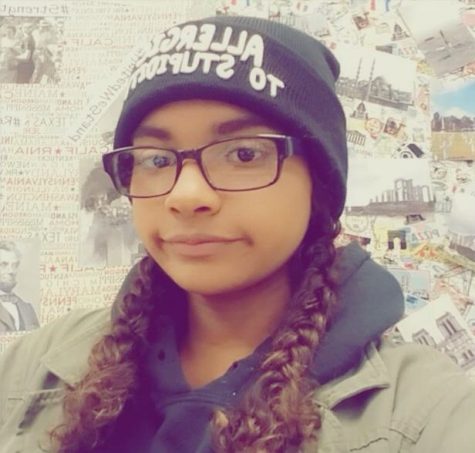 Charisse Warfield, Opinion Managing Editor
Charisse Warfield is a senior at Watkins Mill. She is Opinions Manager and Webmaster for The Current. Charisse has played Field Hockey throughout high...