Youth Summer Summit provides week-long orientation session for freshmen
Hang on for a minute...we're trying to find some more stories you might like.
Freshman year. The maze of a school, scary upperclassmen, and feeling alone in the crowd.
These are just some of the challenges everyone faced at one point during ninth grade, but this year, Watkins Mill tried to eliminate that with the Youth Summer Summit.
The Youth Summer Summit was broken down into three sessions, spanning three weeks. This event was created for upcoming freshmen to make them more comfortable with high school. "The idea was that every day we'd have a fun activity so that [the incoming freshmen] would be able to meet the staff members, hear about the clubs, and just bond between themselves," said Lola Rogers, the director of the new summer program.
"We thought if we gave the kids activities to do before they got to high school, they'll do better," Rogers added. During the sessions, students got to enjoy free meals, bond with upperclassmen peer leaders, and a do ton of fun things. They participated in the ropes course in Sandy Spring, went to the National Air and Space Museum, had a great time white water rafting, and got an opportunity to "shop" for free school supplies.
Supervising the kids were 12 upperclassmen peer leaders. "As a peer leader, I took care of the kids," senior peer leader Brandon Rodriguez said. "[I] made sure they were safe and had fun."
Along with attending the fun events, peer leaders were also paid $200 and received 20 SSL hours per week. "[The peer leaders] made me feel like the school was a cool place and I could make friends," freshman Gary Sikes said.
The Youth Summer Summit also managed to get the freshmen even more pumped for Orange Nation and school spirit in general. "I saw a ton of freshmen at the [first] football game, and it made me really happy," Rodriguez said. "Usually freshmen don't go to big events. Like you hear them yell, 'Where the freshmen at?' and all you hear is crickets chirping. But [the class of 2020], was really motivated to go to these events and be involved."

About the Writers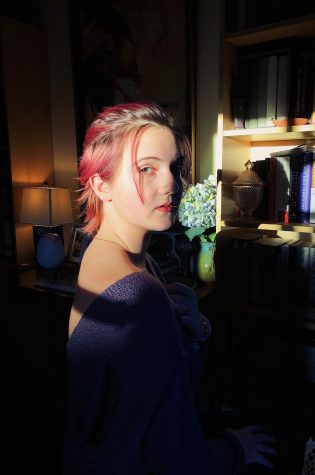 Jubilee Robinson, Associate Editor
Jubilee Robinson is the Associate Editor for The Current has been writing for the newspaper since her Freshman year. She is the President of the LGBTQ+...