'Rines look to tackle Trojans after huge opening win over Frederick Cadets
Hang on for a minute...we're trying to find some more stories you might like.
Wolverine varsity football is ready to show off their Watkins Mill pride against the Gaithersburg Trojans on September 9 after a sensational home opener against the Frederick High School Cadets 44-0 on Friday under the leadership of new head coach Mike Brown.
The 'Rines opened the season with a big win at The Den as they came out and dominated the Cadets. The stadium was packed with fans and the spirit was on full display as the Wolverines ran away with the win. The team started off slow but then picked up the pace and overwhelmed Frederick.
Junior quarterback Markel Grant put on a clinic with an all out aerial assault. On the way to victory Grant set a new school record for passing touchdowns in a game with seven of them. Along with those seven touchdown passes, Grant threw for 252 yards and ran for 106.
The team also received big contributions from senior wide receiver Leo Molina who scored twice. Molina said, "I feel our team did very well fighting through the adversity we faced as we lost some of our best players [last year]. We came together as a family." That family mindset helped the team play together and dominate all four quarters.
Additional contributions came from the Rush brothers. sophomore Anthony picked up 115 yards on the ground and freshman Demetrius was a huge threat as he caught three touchdowns for 91 yards. The two underclassmen stars look to continue having a huge impact throughout the season.
On defensive end, Watkins Mill made life very hard for the Frederick offense. Senior cornerback Moziah Cross had the only interception of the game. The 'Rines also forced three fumbles as they imposed their will on the Cadets. Senior cornerback Brian McNeary said, "The team did well playing hard and giving it their all on every play."
Now the Wolverines look ahead to one of their biggest rivals, the Gaithersburg Trojans. McNeary said, "It's important to beat them, they're our rivals."
"We are heavily slept on by everyone in the county. We are not expected to win so we have a chip on our shoulder," Molina added.
Last year, the 'Rines finished the season with five wins and six losses, ending the year in a 7-12 loss against the Wheaton Knights although they did break a 16 year playoff drought for the Mill, so shout out to the boys in blue. The players think of that loss as a spark starting their fire to improve and go further than ever before.

Hits : 325
About the Writers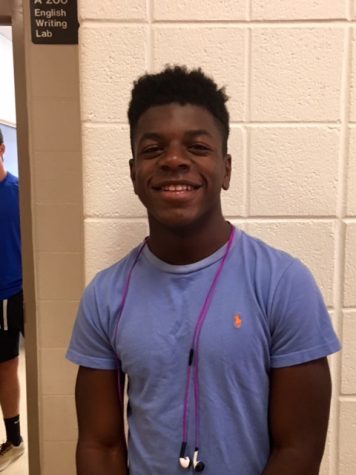 Hezekiah Likekele, News Editor
Hezekiah Likekele is a junior writer for Watkins Mill High School Current. He is primarily a sports writer but can also be a great addition for news and...