Orange Nation starts Mill Madness to stir up school spirit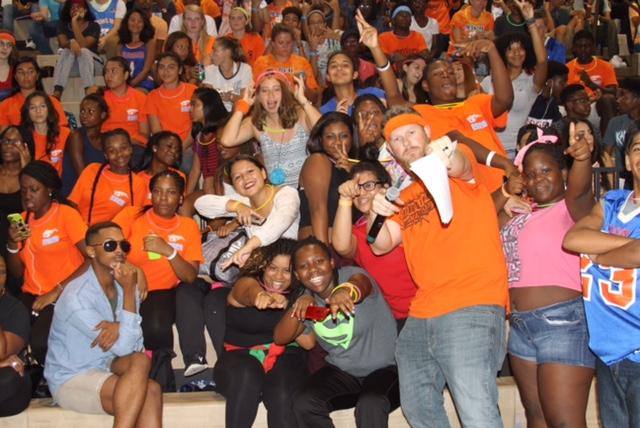 Orange Nation, led by science teacher Matt Johnson, kicked the school year off with a bang on Thursday with Mill Madness 2016, a pep rally/dance party for our fellow student-athletes to increase pride around the school.
Johnson, the head coordinator for the Mill Madness pep rally, is quite proud of what he and his staff of over 40 volunteers accomplished. Putting it in our terms,  Johnson said, "What I'm hearing is, 'it was lit.'"
Eudel Ndong
Knowing the main goal was to increase spirit, Johnson targeted the kids who wanted to change the attitude at the school for the better. "The kids that want to participate in school spirit, the kids who want to be here, the kids proud of Watkins Mill, I wanted to bring them in," he said.
Johnson started off looking for fun ideas that Watkins Mill could benefit from as a school. Taking ideas from colleges and professional sports teams, he wanted to transform the atmosphere at games. "We wanted to make it interesting enough to make people go to school at 6pm," senior Kush Kharod said. "We are excited for this year, we know this is going to boost school spirit."
Eudel Ndong
The turnout got amazing reviews from everyone. Freshman Alexandra Diaz said, "The vibes that the school had were very energetic. I got to meet a lot of new people."  
"I liked how we came together as a school," junior Destiny Tiburcio added.  Tiburcio added that Mill Madness will "make everyone want to participate and wear orange."
"We talk about pride but we don't show pride," principal Carol Goddard said.  "This is an absolutely wonderful school, so why don't we show off and be a part of it?"  While Mill Madness is scheduled to run twice more this school year, Goddard hinted at another event, while refusing to give away any secrets.
Thanks to support from Orange Nation, our Wolverines football team went on to defeat Frederick 44-0 with amazing performances from both the team and the fans. "There's no question about the rise. The rise of Orange Nation is here. We just need to keep it moving keep the momentum going through the air," Johnson added.

Hits : 2025
About the Writers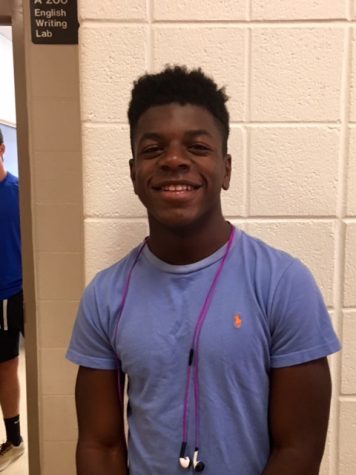 Hezekiah Likekele, News Editor
Hezekiah Likekele is a junior writer for Watkins Mill High School Current. He is primarily a sports writer but can also be a great addition for news and...
Alex Wright, Sports Editor
Alex Wright is a Sports and News Editor at The Current. He is a junior and this is his second year writing for the paper. Writing has always been a strength...