December Staff Shoutout: Dan Cassini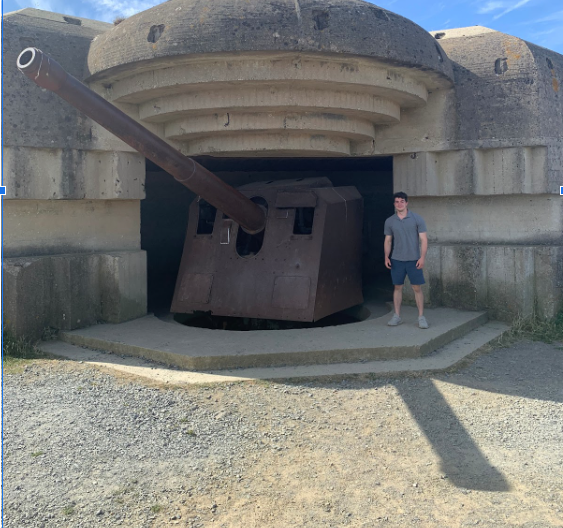 Which Watkins Mill staff member was a c-section baby, has a 34-year-old older sister, is a total World War II geek, and is one the youngest teachers at Watkins Mill?
If you guessed social studies teacher Dan Cassini, who teaches modern world and United States history, then ding, ding, ding, you are correct!
Cassini is in his first year of teaching but has known that he has wanted to become a high school teacher since he was in high school. Quite frankly, this wasn't that long ago! Cassini is 25 years old and started his teaching career at the Mill after graduating from William Paterson University, a college close to his hometown of Hawthorne, New Jersey.
"He's a good teacher. He's young, he speaks well and explains the work well. The other students and I can joke with him," sophomore Anderson Iguerrera said. "Mr. Cassini is my favorite teacher because he explains [directions] very well, so they are easy to understand."
Cassini is especially grateful to his colleagues. "I love the people that I work with. They're just incredibly supportive people and they're expert teachers," Cassini said. "I wouldn't want to really learn about teaching from anybody else and be supported by anybody else."
Even though Cassini is the teacher in the classroom, he claims that he gets taught every day. "I've learned so many lessons from my students—I come [into school] thinking that 'I'm the teacher'…and [that] 'I'm going to be the one educating them,' but I get humbled every day," Cassini added. "The exciting things about teaching is just…learning stuff from your students, getting humbled, and using that to better your teaching."
Watkins Mill students naturally create opportunities for Cassini to grow as a teacher. "The student body is incredible. They're diverse in multiple ways—not just in background. They don't all learn the same way," Cassini added. "I have the interesting and exciting challenge of [diversifying] my lessons. I have the ability to do a lot of different things and reach a lot of different people."
His favorite part of being a teacher is seeing students who clearly aren't fans of school, class, and history transform into ones who like to learn and develop interests in various concepts. He loves seeing them eventually blossom into someone who begins to participate more in class.
"When kids [understand] a concept and they light up and get interested into something that they didn't think they'd be interested in?" Cassini said. "That's the goal. That's the dream."
Although he is new to teaching, he is experienced with wrestling and is now the wrestling coach at the Mill. His hobbies include playing in soccer leagues and watching baseball, with the Mets—a team that also shares blue and orange spirit colors—as his favorite.
Shawshank Redemption, a film released in 1994 (Editor's Note: Woah! Maybe he's not that young), is his favorite movie. Cassini is a self-proclaimed big movie lover, but personally, as a 100 percent legit movie lover, we think that's a lie, given that he has never even seen the Harry Potter movies (someone please loan him the movies, so that he can experience the magic at least once in his life).
The biggest thing he has learned as a first-year teacher is "don't take things too personally," which is a lesson almost every teacher can empathize with. Cassini looks forward to improving as a teacher and building more relationships with the students.
Cassini knew he wanted to become a teacher because he had great teachers who inspired him and never gave up on him, despite being what he called a "horrible—like a horrendous student." And given his love of history, it's clear being a social studies teacher is his calling.
Hits : 938
Leave a Comment
About the Contributors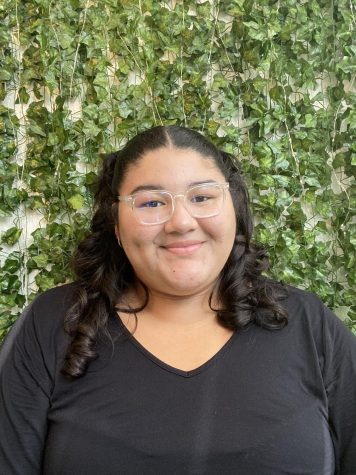 Jessica Benavides Samayoa, Opinion Editor
Jessica is a senior at Watkins Mill High School and Opinion Editor for The Current. She is the President of the Rainbow 'Rines (LGBTQ Club), hopeful...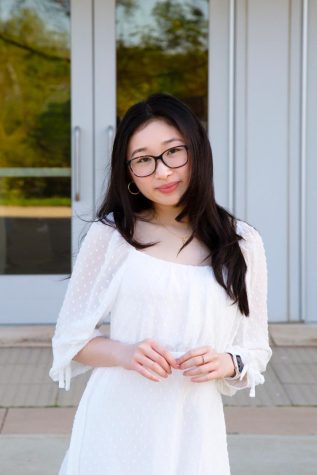 Ashley Huynh, Editor-in-Chief
Ashley is an IB Diploma senior at Watkins Mill High School and Co-Editor-in-Chief for The Current, who adores books and calligraphy.  She is President...