Photo Feature: Spain Spring Break Trip 2022
Watkins Mill students flew across the Atlantic to visit Spain for the annual Spring Break trip, touring historic places like Madrid, Cordoba, Seville, Toledo, and Barcelona.  Participating in walking, bus, and even bike tours, they explored this beautiful country host to intricate architecture and delectable cuisine.
In Madrid, students saw the impressive landmarks of La Plaza de Toros, the Real Madrid football (soccer) stadium, and the Royal Palace of Madrid. The city presented itself as art with beautiful statues decorating the streets and tall skyscrapers blending with the vibrancy of traditional Spanish homes.
Cordoba's small bright houses and narrow streets welcomed the students. With the help of a professional cook, Watkins Mill students recreated a few tapas dishes native to the city and enjoyed their creations together. Students visited the only Mosque-Cathedral in the world where they saw a blend of Christian and Muslim designs.
In Seville, students visited well-preserved Roman ruins and the Real Alcázar, whose architecture was influenced by three major religious groups: Christians, Muslims, and Jews.  Toledo was the city of artisans; students visited a local blacksmith, witnessing the strength and detail required for welding and plating metal.
In Barcelona, students toured the city while biking the street.  The trip concluded with students relaxing and spending time with each other in the Barceloneta Beach.
Hits : 1374
Leave a Comment
About the Writers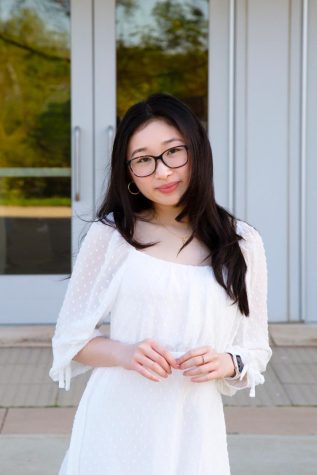 Ashley Huynh, Editor-in-Chief
Ashley is an IB Diploma senior at Watkins Mill High School and Co-Editor-in-Chief for The Current, who adores books and calligraphy.  She is President...
Bidushi Lakhemaru, Features Editor
Bidushi is a Junior at Watkins Mill High School and Associate Editor for The Current. Just kidding, that's Ashley. Bidushi is actually a super cool super...