Colleges Change SAT/ACT Requirements due to COVID-19 disparities
Colleges in the U.S. are making standardized test scores optional for the class of 2021. Below is a list of colleges and resources to see if  you should take the SAT or ACT and submit scores in applications for your desired schools.
While scores give admissions officers a bigger picture of how you'll fit in at their school, you will more likely get in based on your application as a whole rather than your scores. "[Students] could spend that extra time making their application stronger with strengthening their essay or their resume or their extracurriculars," said CollegeTracks Program Coordinator Bridgette Roa.
Transcripts, recommendations, an essay and supplemental questions are required for almost every school. If you choose to not include scores, the admissions counselors will rely more heavily on the other elements of your application, which is why working diligently on your essay and GPA is essential. "I think that schools can do just fine with your application and your other documentation," Roa said. "There have always been colleges that are test optional like Salisbury and Stevenson and they admit students just fine without it."
Most public universities in Maryland are test optional for the Fall 2021 semester. This includes University of Maryland College Park, University of Maryland Baltimore County, University of Maryland Eastern Shore, Towson, Salisbury, Frostburg, Saint Mary's College, Morgan State, Bowie State and Montgomery College.
Private test-optional colleges in Maryland include Loyola, Mount Saint Mary's University, Washington College, Hood College, Stevenson, Johns Hopkins, McDaniel, and Goucher. Popular out of state test-optional private universities include Harvard, Princeton, Yale, MIT, Stanford, Duke, Brown, Columbia, Vanderbilt, Dartmouth, University of Notre Dame, Cornell and University of Chicago.
Other popular out of state test-optional colleges include Virginia Tech, James Madison University, Penn State, all Rutgers campuses, the College of New Jersey, all State Universities of New York and Cal States/Universities of California. Most state universities (SU) are also test optional; click this link for a full list.
A lot of students go out of their way to apply to colleges that usually do not require SAT/ACT scores. "I believe that if they're applying to schools that are test optional, they shouldn't put themselves through the stress of taking the SAT/ACT because of all the cancellations," senior Chiamaka Nwankwo said. Applying seniors are under the most stress due to school work and college applications, so having the test requirements lifted is weight off their shoulders.
Scholarships may require a test score, so if you need financial aid in addition to FAFSA, Pell Grants, or other federal student funding, then it is beneficial to schedule a test date. "Although some schools are test optional, their full ride scholarship is still dependent on test scores. To apply for more scholarships, in addition to the one the school offers, some require a certain score," said senior Alyssa Holt.
In recent years, some universities stopped requiring SAT/ACT permanently due to the association of higher scores with socio-economic status over intelligence. Students with leading wealth, support, and opportunities tend to have higher scores than those without the proper resources to prepare themselves, putting most public school students at a disadvantage, which is often associated with low-income families and people of color.
Some colleges are also test-blind, meaning they don't review or consider submitted scores at all. However, test-optional universities do not require scores, but will review them when considering an acceptance. A few SUNY schools also allow AP, PSAT, or Pre-ACT scores to be submitted in an application. Always check with the colleges you intend to apply to in order to see the requirements for standardized college entrance tests.
Hits : 1575
Leave a Comment
About the Writer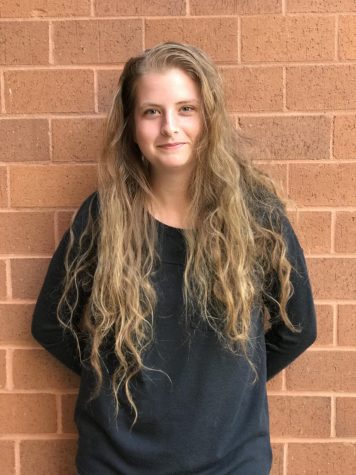 Lindsey Harmon, Associate Editor
Lindsey Harmon is a senior and Associate Editor for The Current at Watkins Mill High School. She is an honor roll student and participates in the ASL club,...