Senior Reflection: Israel Safo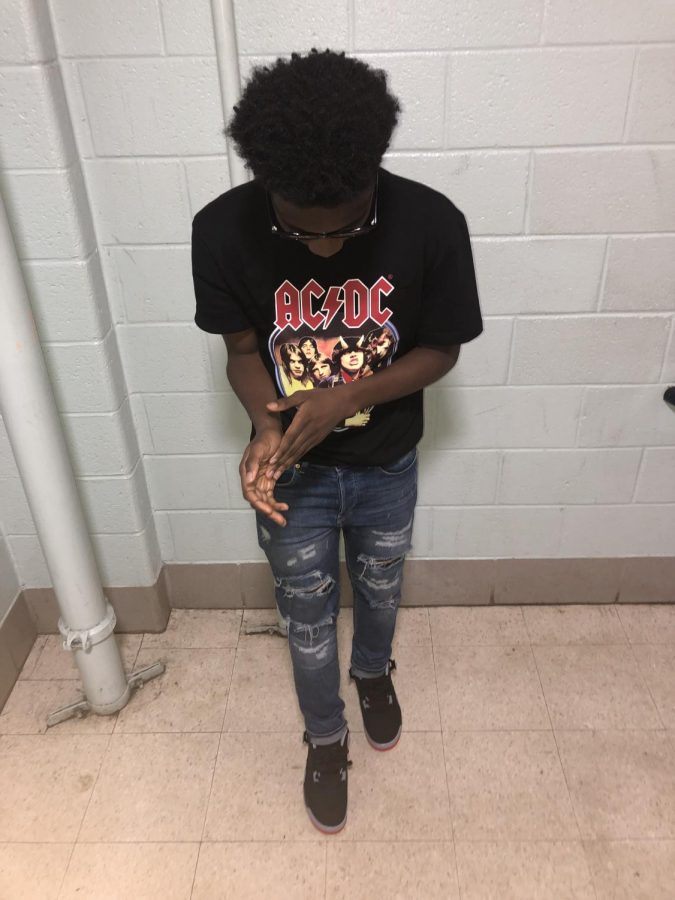 Wow four years already? What a ride. I am so thankful for all the experiences I've had as a Wolverine. 
Watkins Mill has successfully prepared me for the real world and the future. It has shaped me to be the hardworking young man I am today. From Mr. Bero and Mrs. Confino watching me grow as a student since freshman year to Mr. Gordon and Mr. Schwartz being there for me as an upperclassman, I am grateful for it all.
Senior year may have not gone as planned but it hasn't changed my experience as a Wolverine. It's been a fun and emotional rollercoaster that I will never forget. I've met so many great people and mentors. The faculty here really cares about their students and that is why Watkins Mill is the best.
Freshman year, I was a little quiet and shy but I grew comfortable in my own skin and made many friends. Mrs. Confino took me under her wing, invited me onto the newspaper staff and showed me how to express myself. She will always be my favorite for what she has done for me and to helped me. 
Sophomore year was rough but we all deal with adversity. I broke my collarbone and my grades took a dip, but everybody uplifted me and I am who I am today because of it. I ended sophomore year on a good note by being more sociable and involved in school and with friends.
My junior year I had the best grades I had for all of high school. I finally felt like myself junior year and enjoyed it a lot. But, as much as I loved it, it was a really stressful year. My SAT and college application process broke my spirits but College Tracks and my loved ones kept me in a good place.
Senior year didn't go as expected. But it was very fun while it lasted. I got accepted to ten or 11 colleges and it felt good. I faced so much adversity up to this point and for senior year to bring the biggest challenge was a little shocking. However, I made a lot of progress in school and life and that's what matters the most.
I am so happy to say Watkins Mill helped me reach my full potential and find my identity because in middle school I didn't feel like I was being the real me, I felt like I was just impressing others.
Finding my identity allowed me to be very creative and make my clothing line called Born Broke (you should give it a look). Watkins Mill has truly been a blessing and I wouldn't have wanted to spend the past four years anywhere else.
My advice for current high school students is to be yourself and life will be so much better. Enjoy high school and participate in all events and have a lot of school spirit because you will miss it when it's over. Find teachers you trust and let them help you. Watkins Mill High School is the best high school in the world, nothing comes close to it.
Catch me in college for my next four years working to be the first African American trillionaire. High school was an amazing experience and I am so excited for what the future holds. Go 'Rines, forever!

Hits : 1251
About the Writer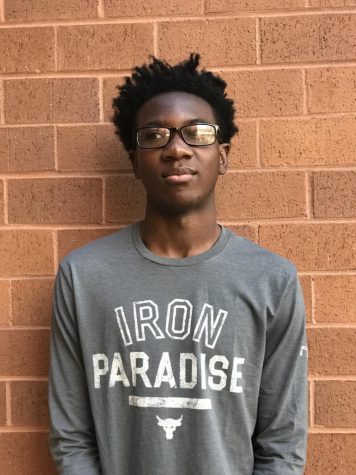 Israel Safo, Sports Managing Editor
Israel Safo is a senior at Watkins Mill High School and Sports Managing Editor for The Current. His favorite animal is the llama and he loves football....