Senior reflection: Jade Pinkowitz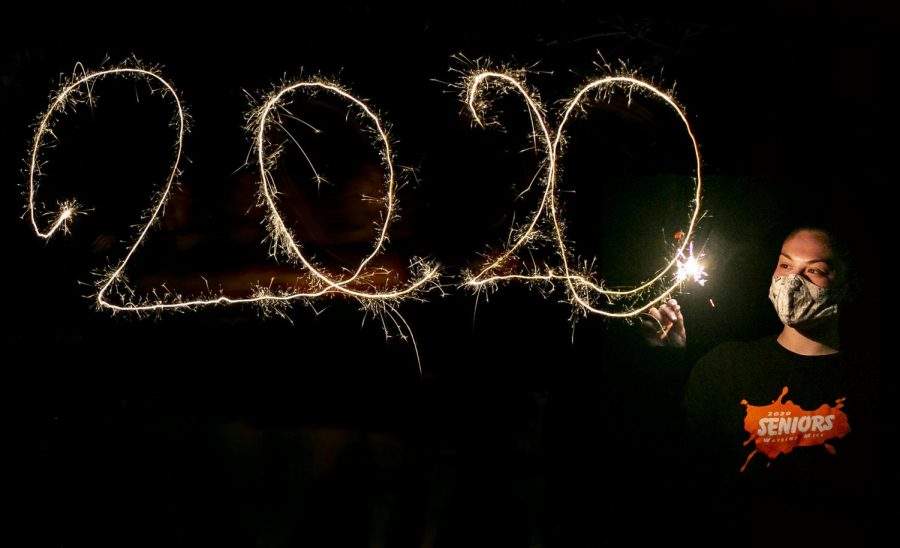 The fact that I'm writing this right now honestly scares me. Yes, I knew I was going to have to write this, but that doesn't mean I'm ready to.
By some chance of fate, I ended up taking newspaper in my sophomore year even though I hadn't signed up for it. I'd always enjoyed writing, and I knew I was fairly decent at it, so I decided to stick with the class—little did I know it was one of the best decisions I've ever made.
I don't remember what I originally signed up for, but I know for sure whatever class it was, it never could've affected me the way newspaper has. Someone, whether it was my school counselor or a higher power, knew I needed to be in newspaper and meet Mrs. Confino.
I've always been open about my mental health, and I can honestly say Confino has helped save me from myself. During my freshman year, I was diagnosed with anxiety and depression, we were experimenting with medications and there were so many changes; it was hard.
By the time sophomore year began, I was suffering highs and lows like crazy. I didn't know how to handle any of it, but I pushed through as always. I remember sitting at dinner at the end of the first week of school when my parents asked about my classes and teachers. The only part of the conversation I really remember is, "I really like my newspaper teacher."
I knew then that I would enjoy Confino's class. What I did not know, however, was that I would spend the next three years of high school practically living in her classroom (seriously this year I had three periods with her). As time went on, we connected more and I found myself confiding in her.
Suddenly, I had a school mom—one I could talk to about my mental health, or anything really. I would like to take this time to apologize for every dramatic conversation we've had about boys (there were a lot of those) as well as the constant singing (which I don't realize I'm doing half the time).
I'm thankful to have been a part of the newspaper family, and proud to have been the Editor-in-Chief. And to Israel and Arthur, despite the few times I had to do your jobs for you, I still love you both.
There's one other major thing newspaper gave me, it allowed me to connect to my school. I've spent my past three years photographing, writing, and participating in almost every school activity. I made some great friendships and gained some incredible mentors.
Principal Carol Goddard has always been open-minded to the newspaper. She trusts us, she cares about us, and she truly supports us. My high school experience would honestly be so different if I had a different principal. Thank you, Mrs. Goddard, for absolutely everything.
Thank you for greeting students at the door every morning, for keeping a smile on your face, for supporting the newspaper and always making time for interviews, and for taking care of not just our school as a whole, but of students as individuals.
The last thing I want to emphasize is how grateful I am to all my teachers, coaches, and basically the entire staff of Watkins Mill. Mr. Bero, Mrs. Davis-Vaughan, Mr. Sneddon, Mrs. Squier, coach Martin, coach Quinn, and all of my incredible teachers will stay in my heart forever. The community surrounding our school is unimaginable. I stress myself out (a lot), but there have always been people who support me, care about me, and want to see me succeed.
To any freshmen, sophomores, or juniors who may be reading this: I know school sucks sometimes. I know some kids or teachers annoy you. I know there is that one subject or class that is unbearably hard. I know life is confusing.
But I also know that there are people at the Mill who want to help who. Don't block out the community or staff, I promise if you give them a chance, you will find that our school can truly be one of the best places to spend four years.
To any fellow seniors, even the ones I have butted heads with: I am well aware we have had our fair share of differences and that there are many people who don't like me, but regardless of how you feel about me or how you may think I feel about you, I sincerely wish you the best in whatever you do.
Watkins Mill has given us some amazing skills and memories (also some pain but that's beside the point), I can't wait to see what everyone does in the future. And please don't be afraid to reach out to me, even if you hate me, I'm here for you always.
I'm moving to Chicago for school, which is really far away, and I'm terrified to be leaving a place that has been a safe-haven for me—a place I proudly called home for four years.
But I have comfort knowing that regardless of how far I go or how long I'm gone for, I will always have a home to come back to. Watkins Mill is a part of who I am, it's a piece of my identity, and I'm so thankful to call myself a wolverine.

Hits : 1387
About the Writer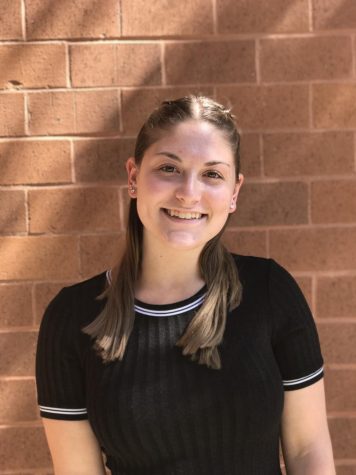 Jade Pinkowitz, Editor-in-Chief
Jade is a senior at Watkins Mill High School and Editor-in-Chief for The Current. She is a four-time varsity girls volleyball player and involved many...