MCPS, county officials work together to handle three confirmed coronavirus cases
Governor Larry Hogan confirmed three cases of the coronavirus in Montgomery County, Maryland at approximately 8:15pm on March 5, declaring a state of emergency. Superintendent Jack Smith held a meeting with principals of every Montgomery County Public School today at 9am to elaborate on plans about the coronavirus.
The three cases include a married couple in their 70s and an individual in her 50s who contracted COVID-19 from traveling overseas. Montgomery County Executive Marc Elrich said that a Hogan aide told him the three people were on a cruise together. As of yesterday, all three patients have been self-quarantined in their homes.
"There is no reason to panic, and life as you know it should continue as it was before this became news with the caveat of what we're saying about precautions to take," Elrich said in today's press conference. "We have to be extra careful about what we do… to make sure the spread of this virus is contained."
According to the Department of Health and Human Services, county health officials and emergency management officials are working closely with state and federal health officials to respond and plan as the situation develops.
"While the potential risk of illness to the general public is still very low, Montgomery County partners, including government, public schools, hospitals, and other organizations are continually monitoring the situation and will provide updated information if the situation should change," Health and Human Services officials added.
Legally, the DHHS determines school closures during any kind of health crisis. MCPS announced via email last night that schools will stay open for now as state officials do not believe the patients have come in contact with MCPS students. Principal Carol Goddard will meet with the Watkins Mill High School administrative team today, March 6, and is calling an emergency meeting for all staff after school on Monday, March 9.
"There is no reason to panic, but [I'm calling the meeting because] the more information people have, the better off they will be," Goddard said. "Being proactive is making sure you have your flu shot, if you're sick you stay home, you don't cough on anybody… if you're feeling any [flu-like] symptoms, don't leave your home because that's when it spreads," Goddard added.
Chromebooks at Watkins Mill High School are only wiped down with Clorox wipes if the teachers instruct students to do so after each period. "The protocol has always been that every classroom is provided with hand sanitizer and Clorox wipes and the teachers use those supplies at their discretion," school business administrator Julie Broyles said.
The school still has Clorox wipes, but not enough to wipe down every keyboard every period, attendance secretary Betty Alberti said. No additional bottles of hand sanitizer are available at Watkins Mill, however, until the new shipment arrives.  "We have additional supplies ordered and the hope is that we receive them in a timely manner," Broyles added. "I did place a large order for additional supplies."
"Building services staff are cleaning door knobs, handrails, floors and water fountains daily," Broyles said.
"If a student is a member of the Wellness Center… every day [Watkins Mill] has a provider here so we can test [students] for influenza," school nurse Nancy Caruso said. "We cannot test [students] for coronavirus because those are specialty tests that are only out for certain clinics and hospital settings."
A briefing document sent out to principals on March 3 indicated that all international field trips have been canceled and MCPS is currently debating whether domestic field trips should be canceled too. It also says that building service employees are expanding on disinfecting communal surfaces.
The briefing document stated that MCPS is working to ensure all schools are stocked with enough hand sanitizer, soap, and cleaning supplies. The school system also plans to distribute infographics from the Center for Disease Control to all MCPS schools and is making information available to parents in various languages.
"The county does not think it will get to the point [of schools closing]," Goddard added. However, in case of closure, MCPS will continue communicating any updates through its website. The county has a plan to continue teacher-led education through online and hard-copy worksheets or activities but Goddard said that she does not believe anything has been finalized yet.
MCPS is preparing to provide meals to students in need depending on the length of time schools are closed for. "The county has a team of people working on everything there is [to handle] about the coronavirus," Goddard added. "Our system isn't the one running all the information being released, it's coming straight from the Center for Disease Control and the Health Department."
Hits : 2719
View Comments (2)
About the Writer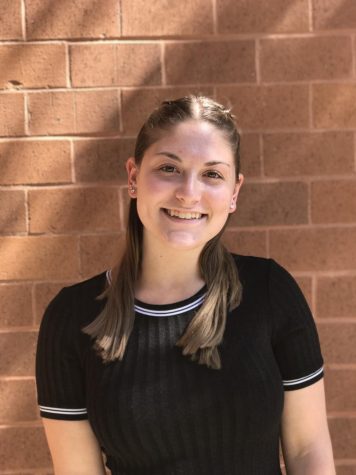 Jade Pinkowitz, Editor-in-Chief
Jade is a senior at Watkins Mill High School and Editor-in-Chief for The Current. She is a four-time varsity girls volleyball player and involved many...