MCPS plan to reevaluate school names must address 'history of racism'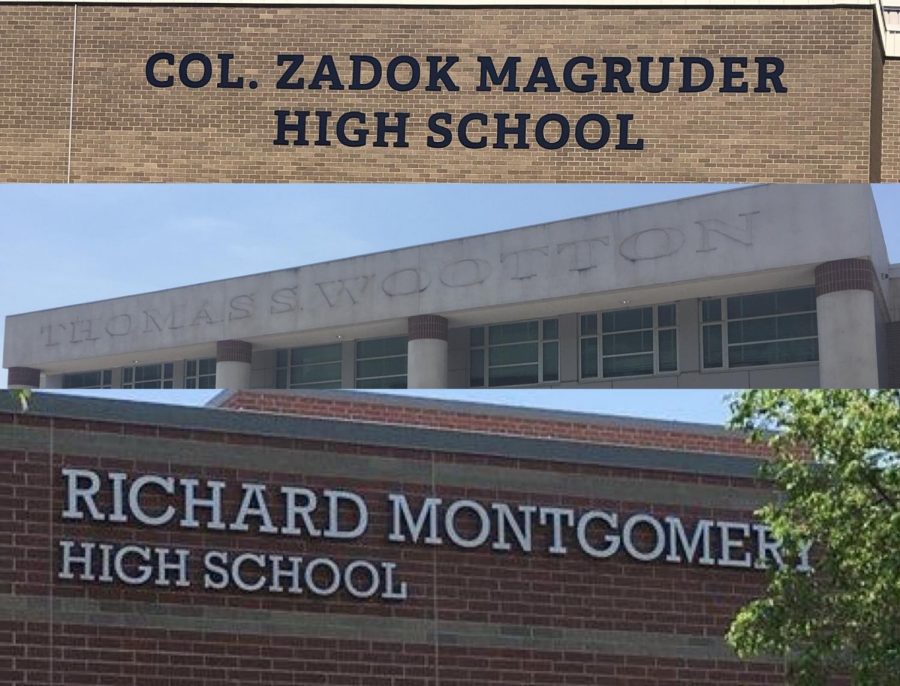 Almost a year after The Current's investigation regarding Montgomery County high schools named after slave owners was published, the Board of Education announced its plans to reevaluate the names of all MCPS schools.
Following the evidence that Col. E. Brooke Lee implemented racist policies concerning the zoning system he created, Montgomery County Council President Nancy Navarro urged the county school system to rename Col. E. Brooke Lee Middle School. This prompted a county-wide investigation regarding the namesake of all MCPS schools.
The current Board of Education policy states that if there is enough push by a community to change the name of a school, a change will be considered. However, this is a weak solution for an issue that needs to be addressed directly.
Whether there is a petition or not, any school named for a person who owned slaves must be renamed.
Regardless of the public interest in the name, a county that prides itself on diversity, equity, and inclusion, as Montgomery County does, has no business sending its children to a school whose namesake could have owned and oppressed their ancestors.
"There is a larger conversation that the School Board and the Superintendent need to have regarding the continued naming of several schools after individuals with a documented history of racism," Navarro said.
Additionally, when the issue of racism is addressed, MCPS needs to look at gender and race in the renaming of schools.  Out of the 206 total schools in MCPS—including elementary, middle, and high schools—only nine schools named after women. Of the 25 MCPS high schools, zero are named for a woman and only one is named for a person of color while three are named for slave-owning men.
This is not just about the cosmetics of the county, it is about the figures MCPS is teaching its children to look up to and respect. Allowing the racist actions of these people to be ignored for the sake of history or popularity, teaches children that the success of white people in power is more important than their heritage.
History is notorious for covering up the feats of minorities. In a county that comprised of 56 percent minorities, it would be an embarrassment to continue that.
We urge the Board of Education to reevaluate offending schools immediately. There is no excuse for any student to have to attend a public school named for someone who exhibited a history of racist behavior in a county that prides itself on its respect for diversity.

Hits : 3813