Movies that are based on books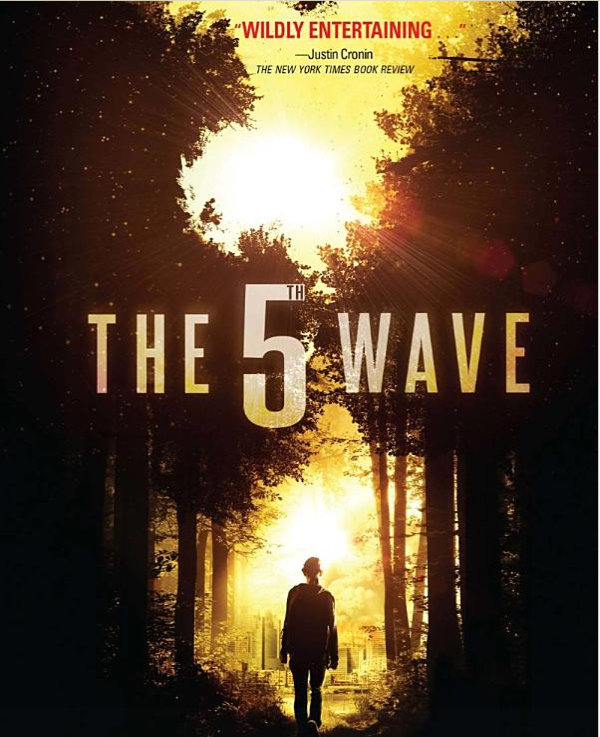 There are many books that were turned into movies like Harry Potter, the Hunger Games, and Divergent. But there are some movies that you didn't know were books. Here's a few of them:
Miss Peregrine's Home For Peculiar Children, 2016 PG-13
Miss Peregrine's Home For Peculiar Children is a movie based on a boy named Jacob, who travels to Wales and finds an old house where children with weird personalities live. The dark fantasy novel, written by Ransom Riggs made its debut in 2011. The book is the first of a trilogy, followed by Hollow City and Library of Souls.
The 5th Wave, 2016 PG-13
Aliens have arrived on planet earth, causing earthquakes, tsunamis, and diseases. Separated from her brother, Cassie Sullivan will do anything to find him. Along the way, she meets the mysterious Evan Walker, who may be her last hope. The 5th Wave was written by Rick Yancey and is also followed by two other books, The Infinite Sea and The Last Star.
Nerve, 2016 PG-13 
Vee, a quiet high school student, joins an online game called NERVE. It is a game where you could either be a watcher or a player. Watchers are allowed to get participants to break the rules while players do crazy dares. The book, written by Jeanne Ryan is an adventure fiction novel.
Everything, Everything, 2017 PG-13
Maddy has a condition where she's allergic to everything outside and therefore has to stay inside her home. She always wanted to know what the outside world is like. When Olly moves next door, her whole world changes. The novel was published by Nicola Yoon, making it her debut novel. The movie premiered in theaters on May 19.
Hidden Figures, 2016 PG
Hidden Figures is the untold story of three African-American women who work at NASA to get the first astronaut to orbit space. Hidden Figures takes place in Hampton, Virginia during the 1960's, during the time of The Space Race. The book was written by Margot Lee Shetterly. Shortly after it was published, it was made into a movie.
Even if  you're not a book person and rather a movie person, watch one of these movies and maybe you could read one of the books.

Hits : 836
About the Writer
Aisha Sowe, Associate Editor
Aisha Sowe is a senior and an Associate Editor for The Current.  Aisha has been writing articles for the school newspaper since her sophomore year. After...