Sports Recap: 5/8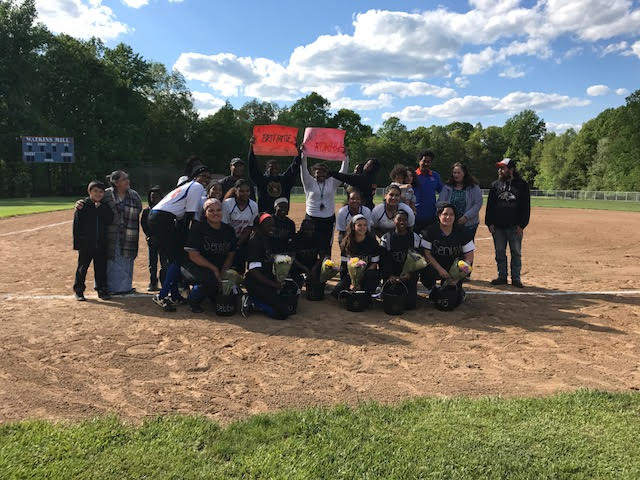 It was senior night for the Watkins Mill  baseball team yesterday, May 8 at the Mill against the the Springbrook Blue Devils. It was a well fought game for the 'Rines, with Springbrook ahead in the fifth inning the Wolverines came back and took over the game. The team is looking good going into postseason. The team ended the game with a final score of 6-3.
Varsity girls lacrosse played against the Clarksburg Coyotes last night in the Den after the game was postponed last week. The lady 'Rines played their hardest but fell short in the last few seconds, losing in devastating fashion, with a score of 13-14.
The girls' first play-off game is this Wednesday, May 10 against the Sherwood Warriors on their turf.
Wolverines softball took on the Springbrook Blue Devils last night, May 9 as their senior night game. All eight seniors were honored prior to the start of the game. Despite the determination of the team to get a win for the seniors, they weren't able to tally a hit or a run during the game, losing 15-0.
The team has their final regular season game tonight, so look for them to come out with a fire under them tonight at Walter Johnson at 5:15 pm.

Hits : 780