Girls lacrosse looks to terminate Coyotes, avenge boys loss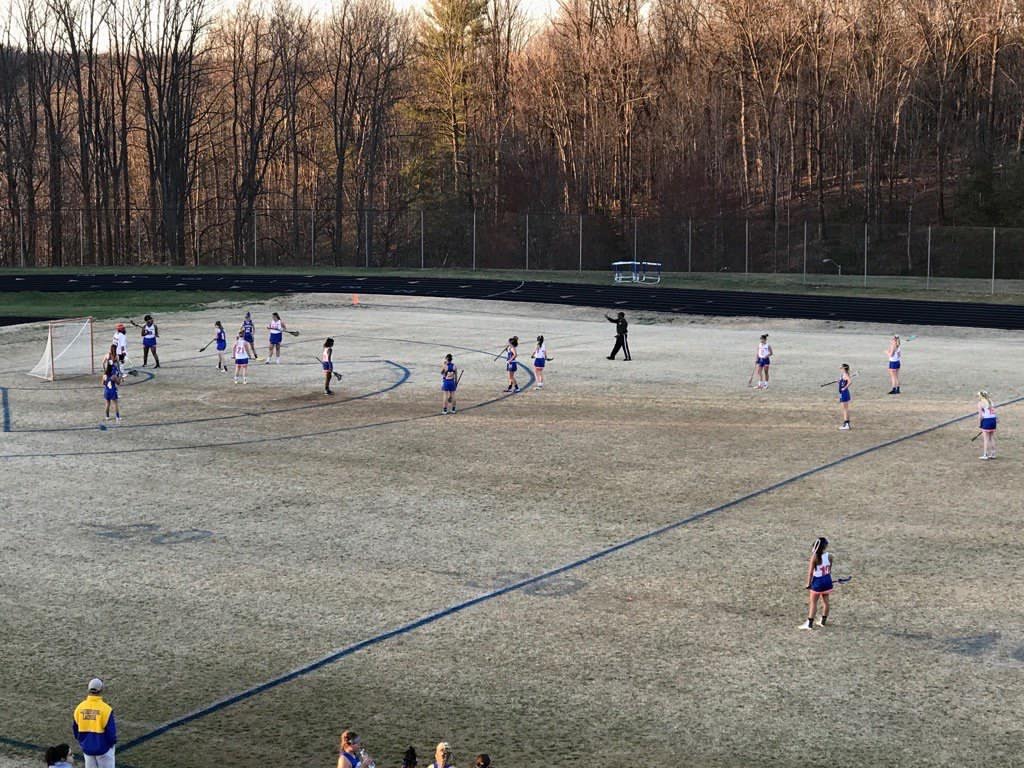 Watkins Mill girls' lacrosse will be looking to claw out the Clarksburg Coyotes tonight after a rough start to the season featuring a win against Northwood, back to back losses to Northwest and Quince Orchard, and a strong victory against Seneca Valley.
The ladies were victorious in their most recent match, beating the Northwood Gladiators 6-5. It was the team's third game in a row away from home but they were able to power through and come out with their first win in nearly three weeks.
"The team played well," junior captain Katherine Campbell added. "The last few minutes were tough but we moved the ball around and did not let them come back." 
Watkins Mill girls' lacrosse was defeated 9-18 by the Northwest Jaguars on April 19, their first game after spring break. Despite the loss, many individuals were able to shine including Campbell who scored four goals.
The team was optimistic and use this opportunity to lift each other up. "[The score] didn't reflect how we played as a team… we pushed it to the end and tried to stay positive," junior Sakeenah Nasser said.
Girls' varsity lacrosse took a tough loss against the Quince Orchard Cougars on April 5 with a final score of 4-18. Coming off their first win of the season, the team was unprepared for the tough group they met. "Even though we lost we kept our heads up and just tried to motivate each other to play hard throughout the whole game," Campbell said.
The girls secured their first win of the season against Seneca Valley on April 3 with a final score of 14-7. It was their second home game of the year and the ladies were able to pull together for the victory. After being down at halftime, the girls scored five straight goals to put them in the lead. "We pulled through as a team for this game and finished with a win," Campbell said.

Hits : 1035
About the Contributors
Alex Wright, Sports Editor
Alex Wright is a Sports and News Editor at The Current. He is a junior and this is his second year writing for the paper. Writing has always been a strength...