Indoor track gets ready for great outdoors as season ends in states
Hang on for a minute...we're trying to find some more stories you might like.
Watkins Mill girls 4×2 hoped to bring home a state championship for the Wolverines on Tuesday, but fell short of their goal. The girls, as well as the rest of the team now look ahead to outdoor. 
The boys 4×8 also deemed themselves worthy of being a regional contender but couldn't get the job done, placing sixth behind Northwood High School by just one second. Senior Rhoda Miller also suffered a heartbreaking loss, not qualifying for states in the 55m dash, missing the mark by .01 seconds.
Despite the girls 4×2 not doing their best in New York, there was very good competition to light a fire within the team and get them ready for regionals. This gave them clarity  to see what they needed to work on to be a contender for a state championship. Sophomore Nana Tutu had a great race with lots to take away from it getting second in the meet's sophomore race.
Before heading to regionals, the Wolverines dominated the Montgomery County Champions from all around the scoreboard. Lead by seniors Rhoda Miller, Legaci Lyles, junior Daija Harper, and sophomore Nana Tutu the girls 4X2 finished with a strong second place finish. They look to keep it up as they've qualified for regionals.
A staple for this team all season was their hard work all throughout the season. "It's not about first or second it's about our times," Lyles said. "[We just need to] practice harder and longer."
"We need to clear up our hand-offs, they're setting us back a little," Tutu added. Coaches Bryant Adams and Nate Tim seem to have instilled a competitive mindset in this team which will hopefully extend into the outdoor season.
This strong girls team continued to be a threat in the state as they improved to staying second in the county, only behind James Hubert Blake High School.
Congratulations to the team for their accomplishments and let's keep working to be back bigger and better.

Hits : 275
About the Writers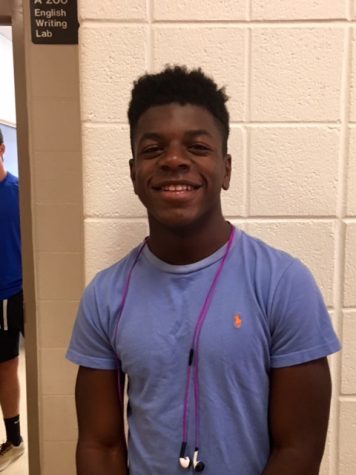 Hezekiah Likekele, News Editor
Hezekiah Likekele is a junior writer for Watkins Mill High School Current. He is primarily a sports writer but can also be a great addition for news and...