'Rines look to swarm Damascus Hornets after taking care of Gaithersburg Trojans
Wolverines boys basketball looks to sweep their season series against the Damascus Hornets with a win tonight, February 7 at 5:30pm. The team is coming off a bittersweet victory over rival Gaithersburg High School. 
On February 3, in a packed homecourt gym, the boys beat cross-town rivals Gaithersburg High school in a badly wanted game. Our 'Rines lost to the Trojans earlier in the season and were not going to let that happen again. Junior big man Terrence Williams led all scorers en route to a 57-45 victory. "We played a very strong zone defense that limited them from scoring," junior guard Anthony Bailey said.
In another rematch, the boys faced the Screamin' Eagles of Seneca Valley but couldn't get the wanted result. In a closer game on the court, the boys suffered a tough loss to the county powerhouse for the second time this season. "We came out too slow and never could get our game going," senior forward Amara Clemens said.
The boys put up a fight although they were missing some key players. Early in the game the boys kept it close, it was not until later that Seneca took advantage of weak defense and pulled away late in the game. "We just have to get over the loss and move on to Damascus," Clemens said.
On January 27, the Falcons left the 'Rines court and returned home with empty nest syndrome as the boys in blue collected another win. In a hard fought game, the boys avenged their earlier loss against Poolesville by coming out and beating the Falcons 51-45.
Senior guard AJ Snyder led all scorers with a season high 19 points, really providing leadership for this young after not starting earlier.
"I felt as if the team wanted to beat Poolesville very badly, as we lost to them in a close game that we should have won easily," Snyder said.
The defensive prowess caused the Falcons offense to break down as the 'Rines capitalized from it. "We fought hard and kept it like that the whole way," Snyder added.
Keep following the season as the boys in blue look to make their adjustments in time for playoffs.

Hits : 704
About the Writers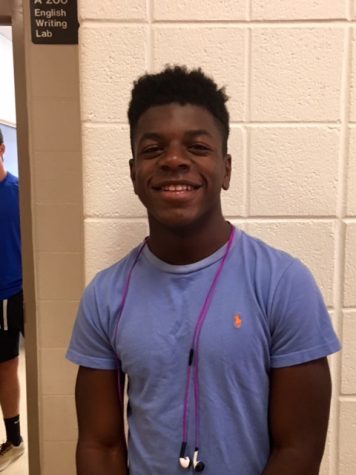 Hezekiah Likekele, News Editor
Hezekiah Likekele is a junior writer for Watkins Mill High School Current. He is primarily a sports writer but can also be a great addition for news and...