'Rines Basketball looks to take down Falcons, break two game skid
Hang on for a minute...we're trying to find some more stories you might like.
The boys basketball team looks to clip the wings of the Poolesville Falcons tomorrow after a tough loss to Northwest on Wednesday, January 25, by a score of 54-57.  Northwest proved to be a challenge to the team as they came back in the final minutes of the game to take the lead.
The team suffered a nail biting loss to Northwest in a 57-54 thriller. The boys were up for most of the game but couldn't keep the Jags from coming back. The team was able to hold Northwest down til the second half, but lost their grip towards the end of the game.
In a big game against Quince Orchard last Monday, January 23, the team didn't play the way they wanted to which resulted in a 42-64 loss. "I feel like we started off slow," said Grant.
The team suffered a heartbreak 39-52 loss against to the Clarksburg Coyotes on Thursday, January 19 in a rivalry game. At one point the boys had a lead in the game but couldn't hold on to it, eventually losing their grip to Clarksburg's strong interior defense. Missed outside shots killed the boys near the end of the game.
A bright spot in this game was that the boys demonstrated their ability to stay in the game and come back, if they work on their performance at the beginning of games, these boys should win much many games down the road. 
The Wolverines picked up an important win against the Damascus Hornets, 72-64. Entering into their away game, they were locked in and ready to swarm the Hornets away for a another victory in the win column. "We worked as a family, we played disciplined," senior center Eric Molina added, "we didn't let our guard down and we kept up on defense."
"We've improved from being a scrappy team, to becoming an oganized team." Senior guard Dante Steele added, "we've gone from just playing hustle ball to running an offense, and that has helped our team a lot."
One thing that has not been struggling is orange nation. 'Rines fans came out to Clarksburg and pretty much matched the home crowd. Wolverine cheers were heard across the gym and helped the boys perform better. Molina said, "we were excited that we had a lot of people come out, especially with it being an away game."

Hits : 360
About the Writers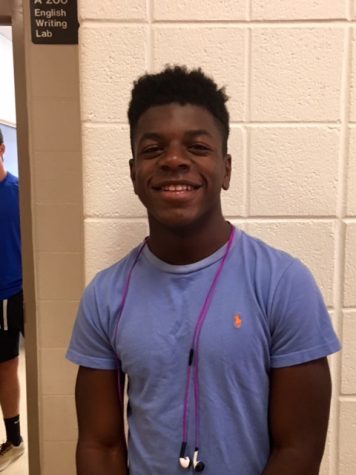 Hezekiah Likekele, News Editor
Hezekiah Likekele is a junior writer for Watkins Mill High School Current. He is primarily a sports writer but can also be a great addition for news and...