Indoor track jumps far, sets personal records
Hang on for a minute...we're trying to find some more stories you might like.
Girls and boys varsity indoor track have been up and running competing at several events, getting ready to move onto the Montgomery County Championships this afternoon to race for the gold.
The teams looked to drop time and gain speed as they jump for distance, finishing their meets at MCPS Meet 3 , MCPS Meet 2  and the Howard County Winter Invite.
Coming off their last couple of meets, they continue to show plenty of improvement as a young and new team, still developing their chemistry and skill sets together. The team's PR are adding up showing that their training is paying off. Individually improving their times and strengthening their weakest links.
"There were a lot of PRs," sophomore Nana Tutu. The team is really progressing and bettering themselves for the future.
Senior Rhoda Miller placed seventh overall in the girls 55 meter dash at MCPS Meet 3, putting Watkins Mill in a great position along with junior teammate Daija Harper running in at twenty-sixth place out of 101. The duo is really stepping up to the challenge of being leaders for their team.
The success from the veteran runners has boosted the team's morale. Freshman Rachel Janzen has proved that she can compete with the vets. "I think [Janzen] did really good,"Miller said. It's this kind of competitiveness that coaches [Bryant] Adams and [Nathan] Timm love to see from their student athletes.
Over the winter break, the boys and girls track and field had a meet on December 27. While everyone was enjoying their break, indoor track was in training to compete, aspiring to get better. Their hard work is starting to take effect and can be shown in their times and scores.
Although it may not be the best, they continue to give it their all in every race they want to compete for their pride in their school. Join the Wolverines as they continue to add onto their season step by step putting in the work needed to get to their goal of becoming state champions.

Hits : 370
About the Writers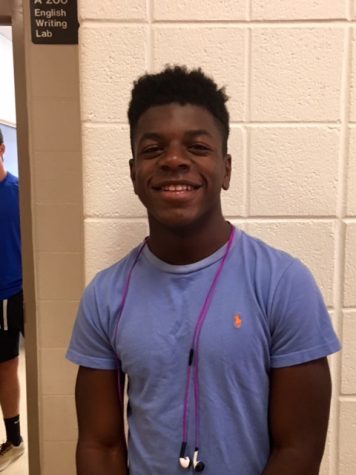 Hezekiah Likekele, News Editor
Hezekiah Likekele is a junior writer for Watkins Mill High School Current. He is primarily a sports writer but can also be a great addition for news and...