Allied handball wins against Clarksburg, but is all about fun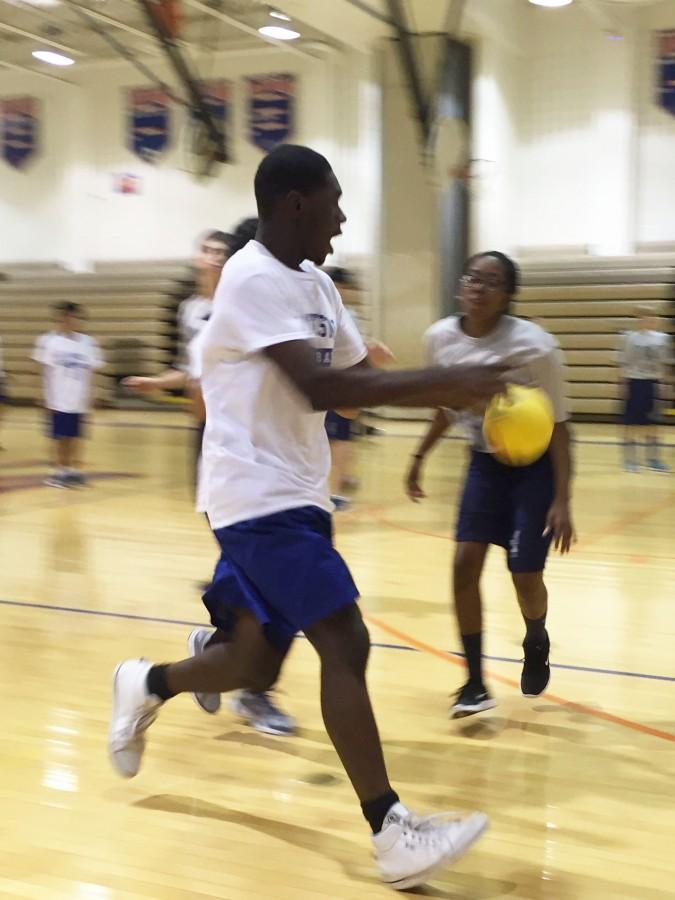 Watkins Mill's coed Allied handball team will play against Richard Montgomery High School on October 20 at home after defeating Clarksburg High School 13-12 in an away game on Tuesday.
WMHS recently faced Magruder High School in their second game on October 8 with a final score of 10-20. "Magruder is a very well-coached team," coach and physical education teacher Jody Tyler said.
Even though there were 20 goals scored on WMHS, sophomore goalie Mason Pizer "probably faced like 50" shots on goal, Tyler added. "We had eight goals in the second half so there was a lot of progression."
WMHS' Allied handball team started off their season on September 26 with a triumphant score of 16-14 after playing the Screamin' Eagles at Seneca Valley. "It was the first handball game I have won as coach," Tyler added.  "It was amazing."
This team is part of the corollary sports program issued by Montgomery County Public Schools. This offers all high school students the chance to participate in the MCPS interscholastic athletics program. "[Corollary sports are] designed to provide opportunities for kids who wouldn't otherwise be able to participate in athletics," Tyler added.
MCPS is the only county in the nation that has a competitive varsity handball program. Handball is open to anyone and, according to Pizer, seems to be a lot of fun. This is Pizer's second year on the team and he added that he would like to continue this program throughout his remaining years at WMHS.
The team consists of many students in WMHS' autism program. Not every MCPS school has this program so not every student in the program attends their home school. Coach Tyler does not let this differentiate the handball team from any other sport. "We have to practice. We have to keep getting better," Tyler said.
A lot of the players see this as a learning experience. "[Being on the team] shows me teamwork and not to ball hog," freshman and offensive player Jared Naulgan stated. Naulgan said that the best part about the sport was helping out the other kids.

Hits : 837