Boys soccer scores big goals against Clarksburg and Rockville high schools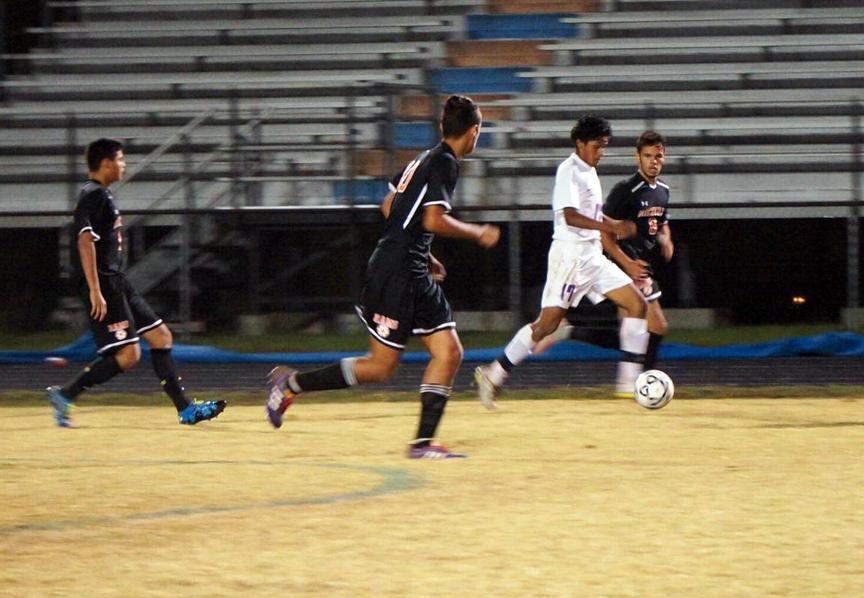 Wolverines soccer had two big victories this week between crushing the Clarksburg Coyotes last night 6-1 and winning Friday against the Rockville Rams, putting the team's record at 5-3 with one tie.
Although the Rockville game was a wet one, the Wolverines still fought hard throughout the whole game, coming out victorious.  The first goal of the game against Rockville High School was a goal scored by Rockville into their own goal after junior Jojo Cann had a cross with four minutes left in the first half, putting Watkins Mill up 1-0. We "created chances for goal scoring opportunities," Cann said.
Sophomore Walter Gomez also scored with 28 minutes left in the second half to put the Wolverines up 2-0. The Rams followed with a goal to make the game 2-1 with 17 minutes left in the game. With four minutes left in the game, junior Daniel Juresic scored a goal to put Watkins Mill up 3-1. The Wolverines would go on to win by that score. "We attacked more and took our chances to shoot and score," Juresic said.
The tensions at the Wolverines vs Magruder Colonels game was high with an electric crowd. Surprisingly, there were almost as many Magruder fans as Watkins Mill fans.  The Wolverines lost 2-1, after a hard-fought game on October 7. "We didn't play like we usually do," sophmore Yann Kouemi said.
 Kouemi scored on a penalty kick to tie the game up at 1-1 after being fouled in the box. The 'Rines weren't able to hold on to the lead as the Colonels scored again with 18 minutes left in the second half to make the final score 1-2.
Senior captain Roger Larios said, "As a team we're really good at moving the ball. On the field our communication is key in our success."
The Wolverines are looking forward to a long playoff appearance this year after a regional finals loss last year. They would like to "win regional finals and win states," Juresic added.
The Wolverines count on support from Orange Nation for the rest of the season, which will help them continue to play hard-fought games from the regular season into the playoffs.

Hits : 934