Field hockey scores big, defeats Seneca Valley and Wheaton high schools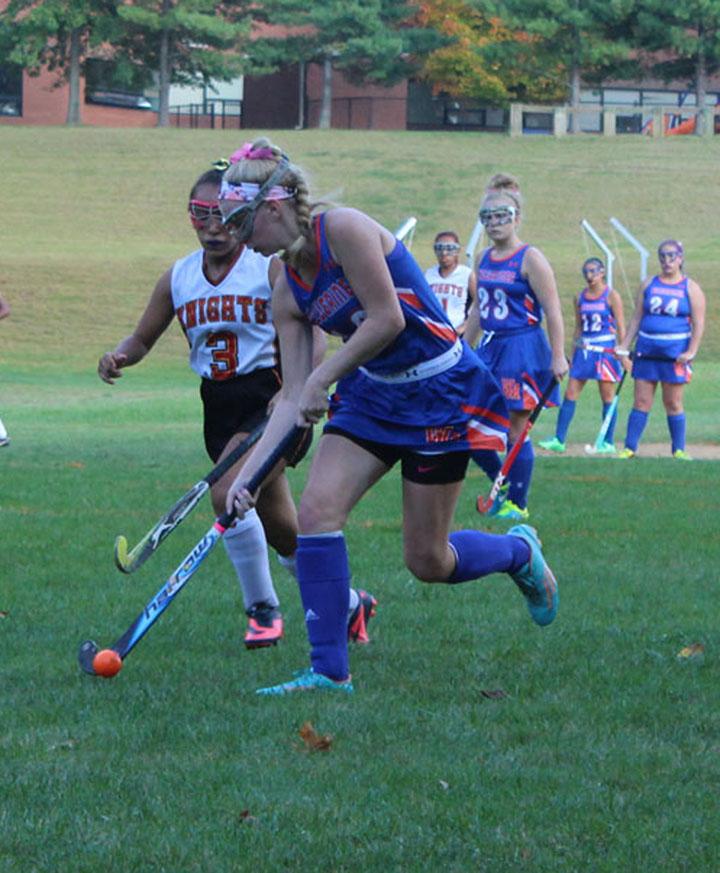 Girls field hockey looks to face off against Gaithersburg High School at home on Monday after winning 2-1 against the Seneca Valley Screamin' Eagles yesterday and also defeating the Wheaton Knights October 8.
The Lady 'Rines came into the Seneca Valley game "after a couple of days of good practice and [planned] to come out there strong and dominate," varsity coach Melissa Brigham said.
On October 8, the Lady 'Rines beat the Knights by a score of 2-1 with a first half goal by junior right-forward Rachael Thompson, and a sealing goal scored by senior defensive midfielder, Lily-Jean Schlosser in the second half. The Knights' attack added a goal late in the second half but it was too little, too late against the strong 'Rines defense.
"Everyone hustled really hard and after we played three games it's really hard to come back for that, but I think everyone pulled it together and pushed through," Schlosser said.  The entire Rines' team worked hard together with a strong attacking front, a stout defense, and good clears up the field.
"The last five minutes were stellar," added junior defender Elena Rodriguez as the team improved to a record of 5-3-1, winning two out of their three consecutive games last week.
The Lady 'Rines faced a tough challenge from the attacking Knights throughout the game but matched the rapid play with a fast-paced offense of their own.  "They did great at controlling the ball and getting the ball up as a team," Brigham said.
The team has come out with a strong mindset throughout this season. Schlosser described the team with one word, "Determined." She added, "We are determined to show other teams we are different than we used to be."  They have matured as a team and become a family both on and off the field.
The 'Rines started with an early goal from Thompson off of a corner. The goal came from an assist from senior offensive midfielder Maddie Rodriguez-White. White also contributed with a goal in the second half again on a corner. Rodriguez-White controlled the pass and rocketed a shot towards the goal which snuck past the goalie for the score.

Hits : 1206
About the Contributors
Alex Wright, Sports Editor
Alex Wright is a Sports and News Editor at The Current. He is a junior and this is his second year writing for the paper. Writing has always been a strength...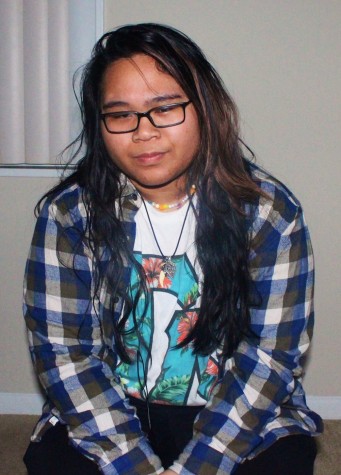 Catherisa Apostol, Editor in Chief
Catherisa is a senior at Watkins Mill and has been writing for The Current since her sophomore year. She is proud to be one of the Editors in Chief for...