Renovations begin to replace rigging, lighting systems in auditorium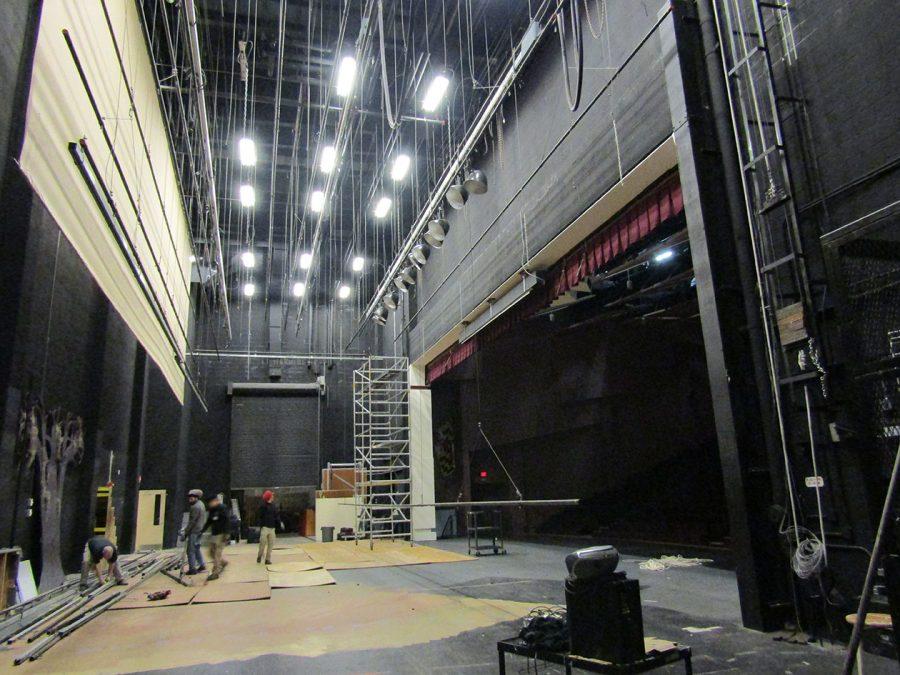 Anna Liu and Vicki Wong
December 20, 2016|208 Views
Renovations to Watkins Mill High School's stage will begin December 14 and end January 27. The new additions are exciting for Watkins Mill, despite prohibited use of the auditorium until finished renovations.
Renovations will include new and improved equipment like rigging with electronic equipment to replace old ropes, lighting, and motorized velvet curtains. It help will improve productions, make curtain calls easier, boost morale of the members, and encourage students to join theatre. "I'm just happy they're finally [replacing the old system]," junior sound tech Logan MacLaren said.
"Now, when [the superintendents] come to our school, they'll get to see everything being like a Broadway performance," theatre director Jamaly Allen said.
Unfortunately, the auditorium will be closed during renovations, requiring several activities to be rescheduled and relocated. "So for a month, we're all going to be inconvenienced," theatre department sponsor Scott Tarzwell added. Alumni Day will be held in the gym, the spring musical rehearsals have been relocated to the chorus room, while Black History Month and talent show events have been pushed back.
With the current equipment there was a concern that something would break. Members also could not see cues well due to malfunctioning circuitry, which contained old parts that no longer exist and cannot be replaced, preventing them from acting on dark areas of the stage. "[Renovations are] well overdue," Allen added.
Although the Theatre department has been pushing for renovations for some time, an incident last year involving unstable fly bars spurred Montgomery County Public Schools to respond to safety concerns. Watkins Mill's stage equipment has not changed since the school's founding in 1989. "We have a very antiquated system," Tarzwell said. "[Renovations] will make everything safer but faster."
Texas Scenic, a stage equipment company, will remodel the stage. MCPS will fund the upgrades, which will cost thousands of dollars. MacLaren said he was happy to see funding going to the arts.
"I cannot wait to show it off to the school, the new things that we're able to do on the stage with our new system," Tarzwell added.

Hits : 1298
About the Writer
Vicki Wong, Editor-in-Chief
Vicki Wong is a senior at Watkins Mill and one of the Co Editors-in-Chief. She has been writing for The Current since her sophomore year and primarily...