Cosmetology program offers career experience, opportunity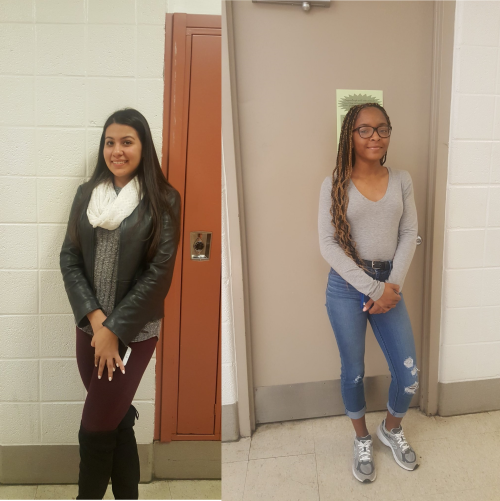 Hang on for a minute...we're trying to find some more stories you might like.
The International Baccalaureate Career Programme at Watkins Will High School offers students a plethora of different opportunities in different fields to experience. Those fields include childhood development, engineering, finance, hospitality and medical careers.
However, not all students are satisfied with just these opportunities so there is also the opportunity to participate in the cosmetology program offered at both Gaithersburg High School and Thomas Edison High School of Technology. 
"We leave after STEP and come back before the end of the day," junior Gabriella Maya said.
There are about 22 students enrolled in the program and they split their time between the classroom and the salon. "We spend maybe half our time in the classroom learning about our unit and half our time on the floor applying what we learned," Maya added.
Cosmetology students learn skills in the classroom ranging from basic first aid and sanitary practices on the floor to styling techniques and how to apply them. "There are multiple different units that we have and each one teaches us a different thing," Maya said.
Once a student completes the three-year program they are granted a Maryland state cosmetologist license, which allows them to work at a salon, as well as a platform to expand their education and opportunities.
Cosmetology does not have be your future career to be a part of this program.  "To me, it's more of a hobby than it would be a career," said Maya.
Under normal circumstances, someone who wants to obtain their license would need to be at least 17 years of age and have completed ninth grade or have revived a General Educational Development (GED) diploma. Applicants must submit proof of completion of 1500 hours of training in a cosmetology school or 24 months as a registered apprentice in a licensed beauty salon, as per the MD Department of Labor, Licensing and Regulation.
This makes the program a smart decision for students who have an interest in pursuing cosmetology as a career, but also makes it a viable job option while students figure out next steps. 
"I'm doing the program because it interests me, [but] I don't really see it as a career," junior Brianna Knight said.

Hits : 265