WM football concludes season with senior night victory over Knights
Hang on for a minute...we're trying to find some more stories you might like.
Varsity football ended their season with a bang on senior night Friday with a 37-21 win over the Wheaton Knights. The boys wrap up the season with a 4-6 record. Despite missing the playoffs, they had a great season and built many great memories for us all at Watkins Mill.
The team rallied together to win the last game of the season on their senior night. Freshman quarterback Demetrius Rush played outstanding and led the 'Rines to their final victory. Fans packed the stadium and cheered for their football team one last time this season.
The Wolverines got out to an early lead and used that to propel them to victory. Senior wide receiver Daquan Wims had a great outing and was all over the field making plays. Wims offensive power gave the team enough to establish a lead and force our defense to work.
This game served as an oddity for all occasions. Wims caught for a touchdown, threw for a touchdown and ran for a touchdown. Junior Markel Grant caught for a touchdown and tackled with fellow teammate Nigel Duberry, who also ran the ball too. "The coaches thought it would be good to use me at a different position and it turned out well,"  Grant said.
The defense made several big plays and limited the Wheaton passing game all night. "Everyone did their job pretty good. We just let up one good play [on defense]," senior defensive back Brian McNeary said.
Senior night at The Den was a success overall. The team walked away with a win that all the players will remember. Although the season has ended, the senior captains look to continue to make their impact on the field and take their playing to the collegiate level. McNeary added, "The season is never really over. We need to shift [over] to the weight room and the guys working need to get each other strong."
Grant agreed with McNeary's vision for the team saying, "Throughout the season we became a family and it made us stronger. Our goals for next year is to make playoffs and to beat all the teams that beat us this year."

Hits : 494
About the Writer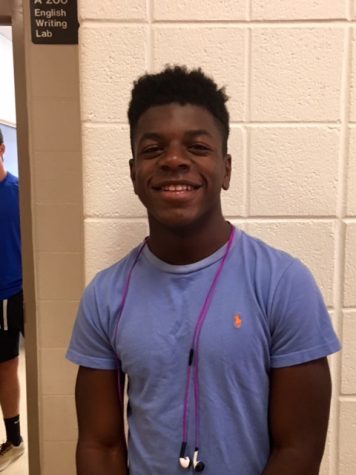 Hezekiah Likekele, News Editor
Hezekiah Likekele is a junior writer for Watkins Mill High School Current. He is primarily a sports writer but can also be a great addition for news and...