ESOL students share reasons for immigrating to US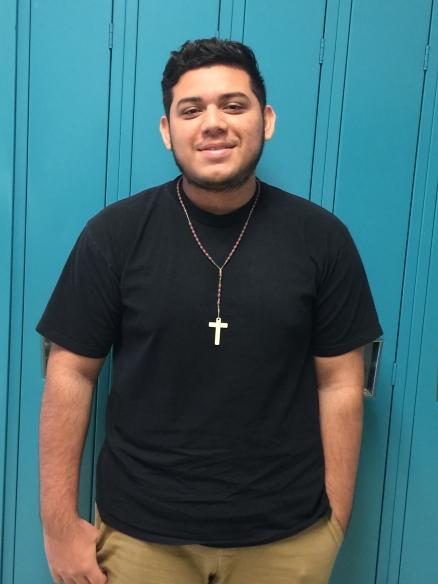 Hang on for a minute...we're trying to find some more stories you might like.
"Give me your tired, your poor, Your huddled masses yearning to breathe free, The wretched refuse of your teeming shore."
This is the quote written on the Statue of Liberty.
Most people immigrate to the US for either jobs or opportunities that they can't have in their native country. But sometimes, it's for safety.
"It is dangerous in El Salvador," sophomore Adonis Gamez said. Gamez migrated from El Salvador after a gang killed his father.
"I walked in the desert," said Gamez.
Gamez was pressured to join a gang in El Salvador but did not budge. In retaliation the gang tried to kill Gamez, but mistook him for his father, "The gang killed my dad," Gamez said. One of the reasons he came to the US was for safety.
Gamez came to the US in an unconventional way. Gamez made the trek to the US via car, bus, and sometimes, on foot. "I walked in the desert," Gamez said.
Sophomore Komi also came to the US because of gang trouble, on top of educational reasons. Komi migrated from Togo when he was 15. "There was violence [in Togo]" Komi said. "The education here is good [too], it's safer… in my country, it's not really safe."
Where Komi lived in Togo, there were constantly conflicts between public and private schools. Komi attended a paid private school and remembers his school fighting with the public schools.
When Komi came to the US he knew no English, "I traveled alone… I couldn't speak English, I spoke French," Komi said. "When I was on the airplane I couldn't say anything."
Sophomore Kemar Dixon on the other hand, came to the US with his family. Dixon came from Jamaica when he was 13. "Where I am from is the farming capital of Jamaica," Dixon said.
Currently Dixon works with his father on the weekends delivering cars. "Most teenagers in Jamaica are unemployed or work on farms," Dixon said.
Dixon said that he misses Jamaica's swimming holes, beaches, people. Although they were relatively well off in Jamaica as both of his parents were employed they wanted better for their children.
Currently his family is searching for a home in the Olney area where he would attend either Magruder High School or Sherwood High School.

These are the stories of just some of the ESOL students at Watkins Mill, with millions more around the country. Ask them and you may be shocked and in awe of what you hear.

Hits : 1031