'Rines ready for war with Titans on Friday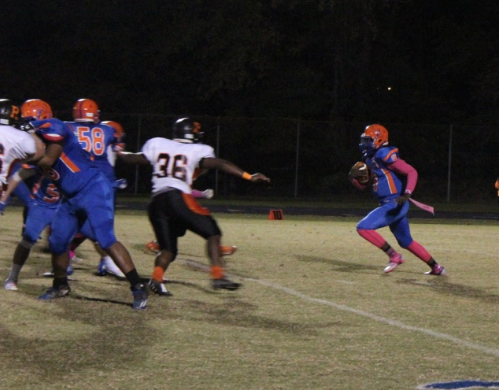 Hang on for a minute...we're trying to find some more stories you might like.
Varsity Wolverines football football is ready to slay the Tuscarora High School Titans as they head out to Frederick this Friday after a nail-biting loss against the Rockville Rams 46-45 on October 14.
The Wolverines fought against a run-powered Rockville as they tried to limit their production, but they couldn't quite get the job done. The two teams traded points for the entire game as this one turned out to be a real barn burner. Orange Nation showed out and cheered all night.
Unlike previous games, the team started the game off with crazy intensity and big plays. They moved the ball up and down the field with ease. Junior quarterback Markel Grant dispersed the ball across the field with great poise. The 'Rines had three receivers with more than 100 yards receiving.
Freshman wide reciever Demetrius Rush has been playing great football all season. He had seven catches for 187 yards and is fifth in the county in receiving this season. Rush said, "I think we came out throwing the ball well and stopping the pass." The 'Rines only gave up 37 passing yards against Rockville.
Senior linebacker Steven Mendez said, "We were focused and we played hard throughout the entire game." The team scored a season-high 45 points and received a great performance from the entire offense. Whenever Rockville scored, our boys had an answer.
Senior wide receivers Moziah Cross and Daquan Wims both had amazing games. Cross had seven receptions for 123 yards and a big touchdown catch. Wims had 11 catches for 256 yards and two receiving touchdowns along with an 86-yard kickoff return for a touchdown. He also had the touchdown catch to bring the team within one point of tying the game.
The Wolverines are ready to look past this game and get ready for a 6-1 Tuscarora team. Senior captain Brian McNeary said, "What I'm looking forward to the most is this week of practice because we only have little things to fix and once we fix it we have a great chance of beating Tuscarora."
Last year, Tuscarora beat the 'Rines in The Den and now the team will head out to Frederick with a chip on their shoulder. Mendez added, "I'm looking forward to the opportunity to play against a good team and stun everyone doubting us." A win against Tuscarora would be the signature win that the team needs as they work to get into the playoffs.
The Wolverines are ready to get their fourth win of the season and upset the Titans in their home stadium. All of Orange Nation should head out to Frederick to watch our boys play a huge game against the Tuscarora Titans at 7pm.

Hits : 593
About the Writers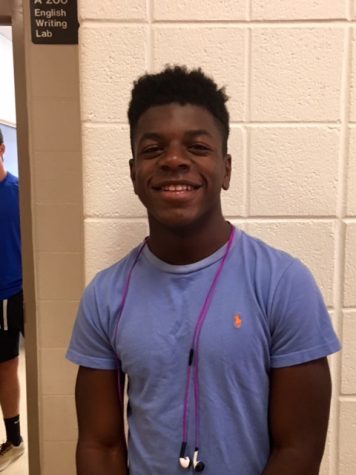 Hezekiah Likekele, News Editor
Hezekiah Likekele is a junior writer for Watkins Mill High School Current. He is primarily a sports writer but can also be a great addition for news and...