Football looks to conquer Colonels after tough loss in Hornets nest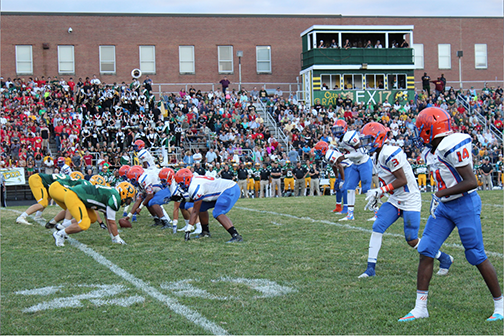 Hang on for a minute...we're trying to find some more stories you might like.
Wolverines varsity football looks to bounce back against the Magruder Colonels this Friday, September 23 at home after a hard 52-14 loss at Damascus last Friday.
The 'Rines walked into a hostile Damascus environment and played their hearts out. The very impressive away-game crowd cheered the boys on throughout the whole game. Despite the score, the 'Rines made this one tough early as they matched the Hornets' opening touchdown and made it 7-6.
Senior wide receiver and safety Daquan Wims, who had both touchdown receptions, said, "We need to improve on working together." Wims is very optimistic about the rest of the season and feels that the rest of the season will run smoothly, "if we work together as a team and stay humble."
This week marked the second week of a peaceful protest by the football team. They took a knee during the National Anthem, and they were not alone. Many fans on the visitor's side sat down, while some raised a fist to show solidarity with the football team. The team has said they will continue their protest until the end of the season.
Senior wide receiver Leo Molina said, "I'm looking forward to us making a comeback and turning our season around after our loss to Damascus." The team will face Magruder next and they are ready to pounce on the Colonels. "We have a chip on our shoulder, and are ready to prove how good we really are," Molina added.
The game against Magruder will be the second home game for the football team. The team has learned lessons over the past two weeks with tough losses  "I think we need to improve our overall effort and execution on the little things we do at practice," senior running back and cornerback Brian McNeary said.
The team is not phased by the loss against Damascus, and they have a positive mindset going into this week. They are ready to get back on their home field and win. All of Orange Nation should come out and support as the team looks to claw away at Magruder Friday night at home at 7pm.

Hits : 283
About the Writers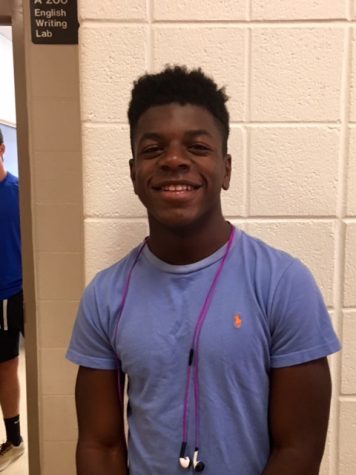 Hezekiah Likekele, News Editor
Hezekiah Likekele is a junior writer for Watkins Mill High School Current. He is primarily a sports writer but can also be a great addition for news and...