Heze returns with Olympic recap, plans for 2020 games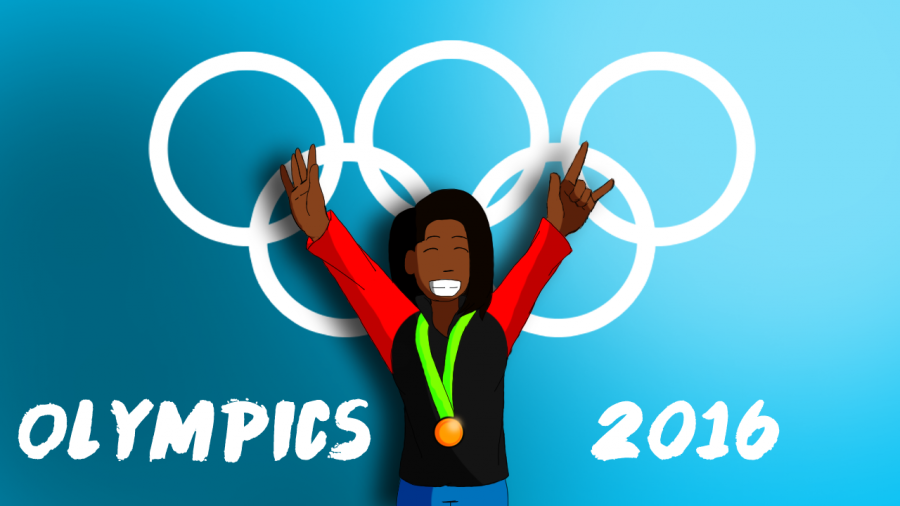 "Guess who's back? Back again?"
Word to Slim Shady, but for all my faithful followers, or I think follower (thanks mom!), I'm back off my summer and early fall hiatus just to write some more columns for you guys. Well, since I missed all summer, I think it's time for me to speak on something near and dear to my heart as an African-American male in the United States: SPORTS!
I'm sorry for those I mislead in the lead, but yeah I really love my sports. The 2016 Rio Olympic games is over and I don't know where to start. So I guess I will start at the starting line.
What a beautiful time to be alive! We had the chance to witness history happen in almost every event. From Simone Manuel becoming the first African-American female to win a women's single swimming event, (Which put a lovely smile on her face as well as mine), to a real-life cheetah named Usain Bolt who has enough time to slow down, smile in his opponent's face and still finish in first with time to spare while the guy next to him looks like he might pop a vessel in a millisecond if he doesn't slow down.
Who could forget Michael Phelps? G.O.A.T. Maryland had the most gold medals of any state. (Just throwing that out there.) Also, let's not forget Simone Biles and the Final Five completely dominating gymnastics.
Currently, there is a push to add lacrosse  in the 2020 Tokyo Olympics, you'll see me there. But I won't be racing; I can't compete with that talent there right now, but cheering on my gorgeous wife Laurie Hernandez as she gracefully flies her way toward more gold medals.
Now onto the National Basketball Association Finals. No team in NBA Finals history has ever come back from a 3-1 lead. Until now. Due to the amazing work from King LeBron James himself, with help from superstar guard Kyrie Irving, he lead Cleveland to its first basketball championship in all time and ending the 52 year championship drought in Cleveland then followed by re-signing with the team for three more years.
After that about a month later, Kevin Durant made arguably the most controversial move in NBA history: signing to the Golden State Warriors. Some were happy, some were furious, some didn't know how to feel. Now at the end of the day, as much as I would like to see him stay in Oklahoma City and give one good last run with possible MVP candidate Russell Westbrook before moving, he wants a ring and if he wants it he can go get it no matter how ludicrous the road to it may seem.
Anyone who knows me knows I'm a Boston Celtics fan, but also knows I'll never give up the chance to talk about the Minnesota Timberwolves with their soon-to-be dynasty. They say every dog has it's day, well this here is their decade. Just around two years ago, I saw the Timberwolves trade for Andrew Wiggins and watched a couple games as it dawned on me that this guy is the real deal and will do something big for them in the future especially paired with the explosive two-time NBA Dunk Champion Zach Lavine.
Then the following year they drafted Karl-Anthony Towns, who was a complete stud. This year, Minnesota drafted rookie soon to be star Kris Dunn and signed Tom Thibodeau who happens to be one of the greatest defensive coaches of all time. So when the Timberwolves slide into a playoff seed, don't be surprised cause I called it this whole time.
Well I think for my first column back I've rambled on for way too long so thanks for reading and stay tuned for more amusing columns from yours truly: The Great Hezetation.

Hits : 806
About the Contributors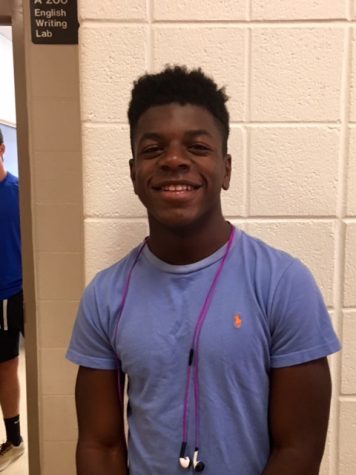 Hezekiah Likekele, News Editor
Hezekiah Likekele is a junior writer for Watkins Mill High School Current. He is primarily a sports writer but can also be a great addition for news and...