Spring sports wrap up seasons with playoff runs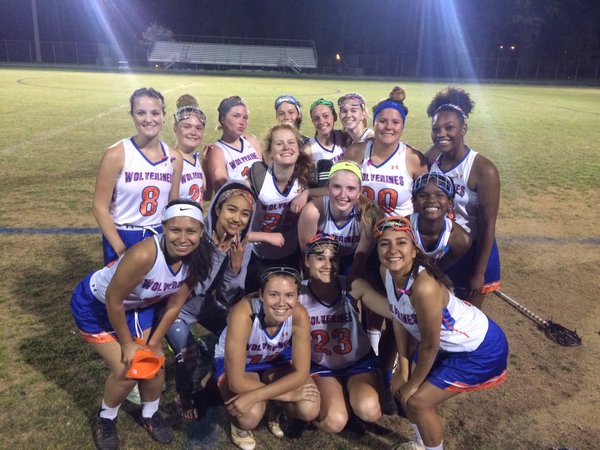 Hang on for a minute...we're trying to find some more stories you might like.
Spring is a great time to be a Wolverine!
Some teams made some improvements from last season, while others have some improvements to make. But nevertheless, all sports are ready to strive for greatness next year.
Girls lacrosse had a winning record of 9-4 in the regular season, beating teams like Northwest and Gaithersburg high schools. They made their playoff debut here at the Mill against the Quince Orchard Cougars last Saturday, but sadly ended their playoff run a score of 1-11.
But there is much to be proud of with the girls lacrosse winning record. "This season was the result of not just a team but a family," sophomore Katherine Campbell said.
The boys lacrosse team finished the season with a heartbreaking record of 3-11. They endured their last loss of the season, losing to the Quince Orchard Cougars 16-1, which ended their playoff run. The team finished their first season with new head coach Jordan Montesano, and look to improve upon many things next season.
¨This year was basically rebuilding year," junior Nathan Wright said. "It's really going to set us up for next year.¨
Even though they will lose their seniors, he thinks they will still remain a tough team to beat. ¨We have some underclassmen  coming up," Wright added. ¨And that's going to be the new body of the team. They're going to be more experienced from this season…I really think we're going to be a big threat next season.¨
Baseball finished their first season with new head and assistant coaches Bob and Jason Maxey with a record of 4-12 and a playoff loss to the Magruder Colonels, 2-1. They team played a competitive game, but came up short in the end.
The team only lost one senior this year, and really made a lot of improvements this season that they can hopefully carry into next year. They have a lot of good, young players who will help them compete next year.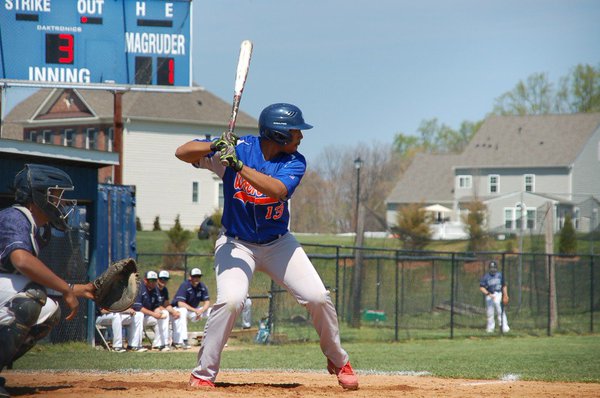 Reggie Spears
"We got better since the beginning, and now we're just going to improve on what we did this season," junior Daniel Suarez said. "We are going to be better next year."
The softball team finished up their season with a loss in the second round of the playoffs to the Blake Bengals. They won in the first round of the playoffs against the Wheaton Knights, 19-9. This season was "mentally hard and challenging," freshman Jamie Carmichael said. For next season, Carmichael said they need to "communicate and try to help each other [with their] mistakes, instead of yelling at each other."
Boys tennis had another great season, wrapping up with a 4-3 record in one hand and the division title in the other. "I would summarize [the season] with two words," added sophomore Devin Jameison, "determination and improvement."
Boys tennis started kind of rough according to Jameison, who said they made "silly, but costly, mistakes than other teams." But they all found their flaws and quickly fixed and were back on track. "Our morale improved and we just in general were determined to win division champions, becoming better along the way."   
The outdoor track team had a great season, sending multiple seniors to go run in college next year. The season "was very challenging, but it was also very exciting and fun," freshman Taylor Dawson said.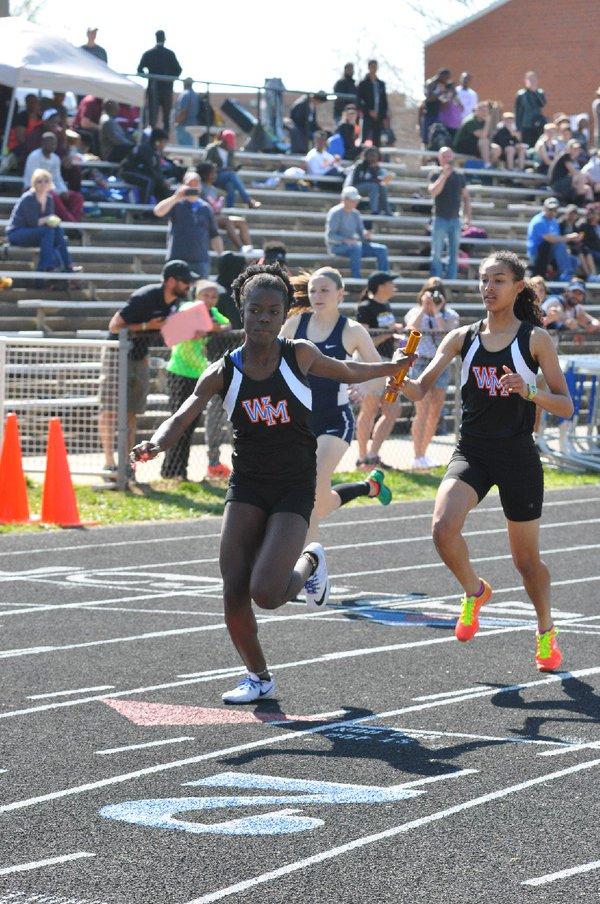 Reggie Spears
The team had 15 people run at states this year, and they all competed very well. "It was very hard and challenging, but [the team] worked together and tried their best," Dawson added. The team looks to enter next season with the same competitive fire and send multiple runners to states again.
Both the boys and coed volleyball teams had rough seasons with a combined two wins. Sophomore Victor Iglesias said boys volleyball had a "complicated" season. "First, we didn't know if we were going to have a season, then we ended up having one at the last minute." Iglesias added. Even though they had a last-minute season, Iglesias felt that they became "better throughout the season."