Quantitative literacy teaches real world skills to math students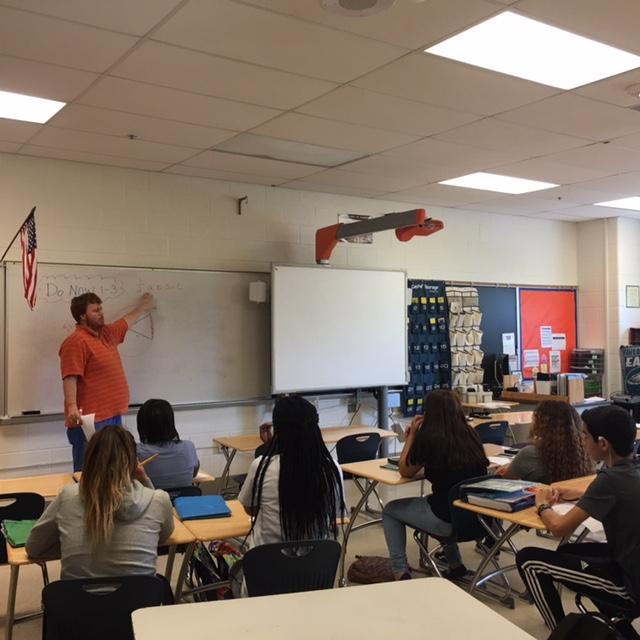 Giving students what they really need to know, mathematics teacher Adam Ritchie teaches quantitative literacy, a math class where students learn how to apply mathematical skills while solving real world problems.
"Many students complain about how irrelevant math classes are and that we will never apply those skills after graduating. In quantitative literacy, students will learn essential skills like doing taxes, buying a house, [and] buying a car," Ritchie said.
The skills students in quantitative literacy learn are very helpful and are essential to life after high school, such as learning about credit cards, how to create a household budget, loans, credit and more.
"Me personally, I didn't have whole lot of finance classes when I was in high school so when I got out into the real world I was kind of shocked," Ritchie said.  "I didn't experience different things and struggled at times with money… I want to make sure that I can help students out based on my experiences."
Guest speakers are often invited to the class to share their experiences in the real world. "You learn a lot from a person that actually [has] experience," senior Anthony Zavala said. "There was a millionaire [who said], 'Do what makes you happy and strive. It is necessary to take several steps in order to be successful [and] in order to have more money.'" 
Students agree that this class is helpful and prepares them for life after they leave Watkins Mill. "[The class] actually gets you prepared for the real world," senior Luis Rivas said.
Quantitative literacy is not like most other math classes, in that people actually enjoy it. It is a great class that incorporates math with what students will need to know in their future. "It should be mandatory because it teaches you how to handle things in the real world," Zavala added.
"There really isn't homework," Rivas added. "Most of it is just class work," making it a perfect class for busy seniors who are juggling classes, jobs and college applications.
"I think it is one of the more practical math classes and stuff that students are actually going to use once they leave the classroom," Richie added.

Hits : 1542