Programming club codes at Lockheed Martin CodeQuest
Members of the Watkins Mill High School programming club attended the Lockheed Martin Code Quest, a programming competition for high school students. On April 30, the Watkins Mill programing club entered as a novice team and coded five of the problems.
The Lockheed Martin competition is an opportunity to "see what really goes on in the industry where problem solving via Software Engineering is concerned," programming club sponsor Tanesha Forbes said. " I want to setup a program where we establish and maintain relationships with these industries so we could [possibly] place our students for summer jobs."   
Most members of the programming club are beginners, making this year's competition more of a practice year. "The experiences were cool, and getting exposure to real world programming was new," said junior Travis Ramsingh.
The programming club had previously entered two other competitions in addition to the Lockheed Martin, one at the University of Maryland and another at the University of Pennsylvania. "With their limited programming experience,…under the required one year…,they rose to the challenge and [had] an exceptional performance in each competition," Forbes added.
Though they lacked the recommended amount of experience Ramsingh said they were able to "…[get] through five of [the problems] and…[get]…really close to finishing, but couldn't quite finish" the problems in the end. The major focus of these competitions were to get practice and experience for future years.
"I am very proud of the Programming club members performance for the three competitions entered. This year was just practice for both teams," Forbes said. "Next year is when the [real] competition begins."
If you are programming driven, then join the programming club next school year in room E106. Further announcements and information about the club will be made in September.
Hits : 1498
About the Contributors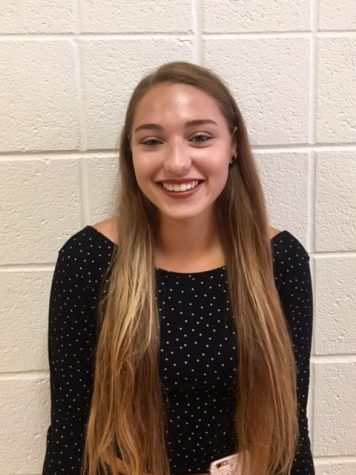 Ashleigh Kozo, Feature Editor
Ashleigh Kozo is a feature writer for the Watkins Mill Current. She has been writing for The Current since her Sophomore year. She also plays on the Watkins...