Girls lacrosse looks to take down Titans tonight, add to two-game winning streak
Hang on for a minute...we're trying to find some more stories you might like.
Girls lacrosse looks to overthrow the Titans of Albert Einstein High School today at 7:15 at home. The Lady 'Rines are on a roll with a two-game winning streak after beating both Clarksburg and Northwest high schools after a crushing loss to the Quince Orchard Cougars.
The game against Northwest High School was a double overtime thriller on Wednesday. Sophomore Katherine Campbell tied the game against Northwest with 2.5 seconds left in regulation making the score 10-10.  The game was very intense and fast-paced, and in overtime, Campbell managed to score another goal securing the win against the Jaguars.
The girls went into the Clarksburg game on April 18 still reeling from their loss to Quince Orchard in the previous game.  "It's definitely going to fuel the fire we're angry that we lost so bad to QOHS and we're definitely going to take it out on Clarksburg," senior Lily Jean Schlosser said before the Clarksburg game.
Apparently the fire didn't go out, as they beat Clarksburg 12-8. It was very hard-fought playing all four quarters, and not letting their foot off the gas.
The girls shut down the Coyotes playing amazing in the first half on April 18, scoring eight goals and only giving up 1 "It was good, we had a strong first half," Campbell added. "They started to come back during the second half, but we stood our ground and still won."
The Lady 'Rines fought hard but came up short to Quince Orchard on April 15. "It was a tough game, they were quick on their offense, and I think we were trying to adjust in the first half," junior Ciara Griffith said.  "Their defense was man-to-man and we weren't really used to that, so when we were on offense it was like more of us trying to be patient." The game was hard-fought as the girls played aggressively trying to match the intensity of the Cougars. "I think our defense was pretty solid," Griffith added.
"I think as a team we were extremely nervous because QO's a team that we've only beat once in the past my sophomore year," senior Maddie Rodriguez-White said. "We felt that we had to prove something, so we were all very scared going into the game, but it just didn't turn out the way we wanted it too."
The girls hope to keep their win streak alive as they try to overthrow the Titans of Albert Einstein tonight.

Hits : 279
About the Contributors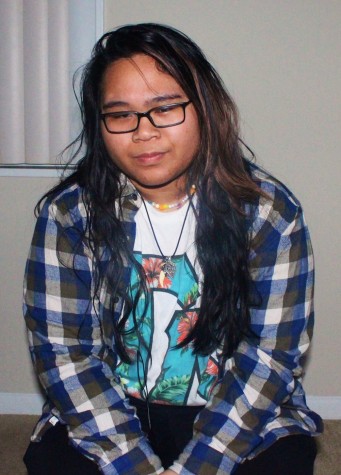 Catherisa Apostol, Editor in Chief
Catherisa is a senior at Watkins Mill and has been writing for The Current since her sophomore year. She is proud to be one of the Editors in Chief for...