Boys tennis looks to serve an amazing season with four-game winning streak
Hang on for a minute...we're trying to find some more stories you might like.
'Rines boys varsity tennis  has turned their season around with a four-game winning streak against the Seneca Valley Screamin' Eagles 5-2 on April 21, the Wheaton Knights 4-3 on April 19, the Clarksburg Coyotes on April 16 5-2, the Kennedy Cavaliers 5-2 on April 13, and the Springbrook Blue Devils with a score of 7-0 on April 6, after a tough loss to the Quince Orchard Cougars.
The team current record is 4-3, but they look forward to keeping their winning streak alive and a long playoff run.
This win was a huge turn-around for the boys, after two 0-7 losses against the Walter Johnson Wildcats on April 4 and the Poolesville Falcons on March 23. These losses came after an unfortunate season opening 2-5 loss to the Damascus Hornets on March 22.
"[We] tried [our] best in the first three games," junior Daniel Gomes said. "But unfortunately, since the first three games were from teams of a higher division, [we] fought hard but came up short."
Working as a team is definitely something Gomes feels that they need to improve on as the season continues. However, by the end of the season he's confident that everyone will improve their skills and the teams chemistry will be better.
Senior Thaddeus Kweme agrees with Gomes, saying that to improve for the next games, the team needs "better communication, ball placement, serves, and consistency."
The team has many players with their heads up, looking to get better. "Overall we did better [at Kennedy] than we did at Northwood," junior Rodrigo Sandon said. "Although I was disappointed in the fact that we lost to Northwood because they are in our division, I think we should focus on making our doubles play better, and when we get into tough situations, learn how to work under pressure."
Junior Christopher Kalapala said he feels the team should work on "serving the ball and working more on being consistent" in order to succeed.
The team is showing major advancements and improvement day by day. We look forward to an amazing tennis season and a deep playoff run for Orange Nation. Go Wolverines!

Hits : 253
About the Writers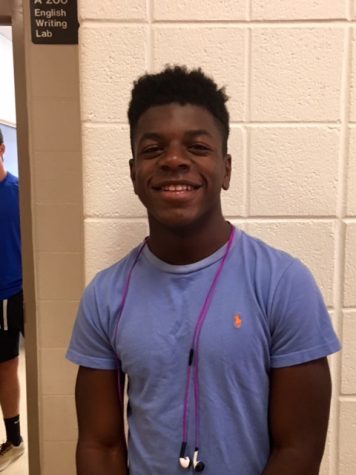 Hezekiah Likekele, News Editor
Hezekiah Likekele is a junior writer for Watkins Mill High School Current. He is primarily a sports writer but can also be a great addition for news and...