Softball wages war against Magruder Colonels tomorrow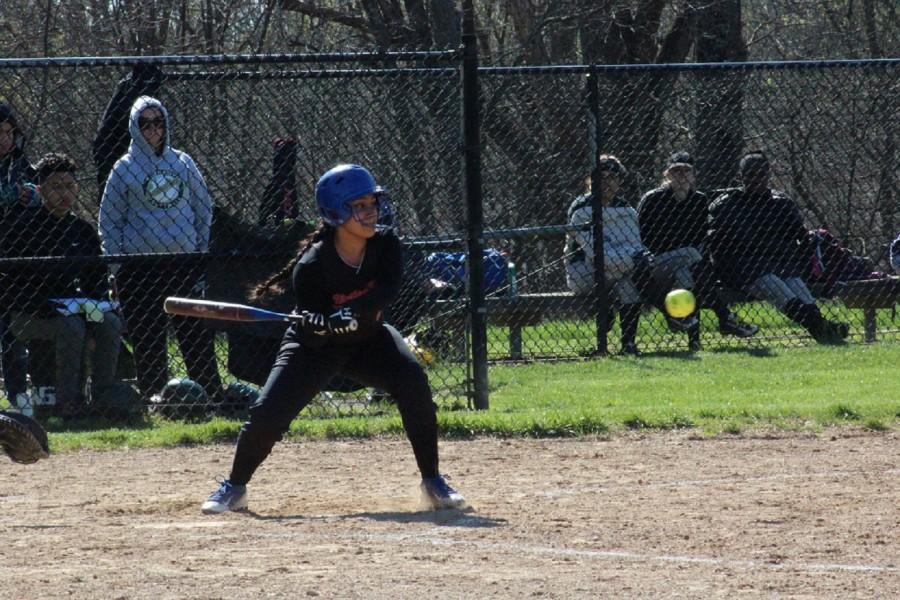 Alex Wright, Royce Fianko, and Azmi Abdelrahman
April 15, 2016|101 Views
The Lady 'Rines are looking to face off against the Magruder Colonels tomorrow after two tough losses to the Wheaton Knights and the Kennedy Cavaliers.
It was a hard 14-15 loss for the Wolverines on the road at Wheaton High School on April 8. The Knights led for most of the game, entering the final inning with a solid three-run lead. The ladies would not give up, however. With two outs in the final inning, and trailing by three, Watkins Mill strung together two runs.  They could not get the tying run in, but the 'Rines gave a strong fight.
It has been an inconsistent start to the season and the 'Rines are ready to turn the corner. Freshman Taylor Johnson said, "We can win as long as we try our hardest."
The late-game loss was the second in a row, following a tough, seven-inning game which ended in a loss at the hands of the Kennedy Cavaliers. The lady 'Rines fought hard but could not keep it up, losing 28-19 in the marathon game on April 4.  The game was truly a heartbreaking one to lose, lasting almost four hours in total.
Watkins Mill was able to get on base and bring in runs throughout the game, 19 runs were a season high, but they could not get outs on defense. The game stayed close for most of the way until the Cavs were able to pull away late.  The game was tied in the fifth inning but Kennedy was able to get the win with a strong seventh inning.
The 'Rines are looking to improve after the rocky start to the year.  "We will be doing a lot better [towards the end of the season]," Johnson added.
"I feel like we are going to improve a lot," freshman Jamie Carmichael said, clearly sharing the same view as Johnson."We need to work on communication and watching the ball in for batting."
She added a word of advice for her teammates saying, "You are all just nervous.  We need to just take a deep breath because we are going to get through this."

Hits : 821