New baseball, lacrosse coaches help spring sports teams blossom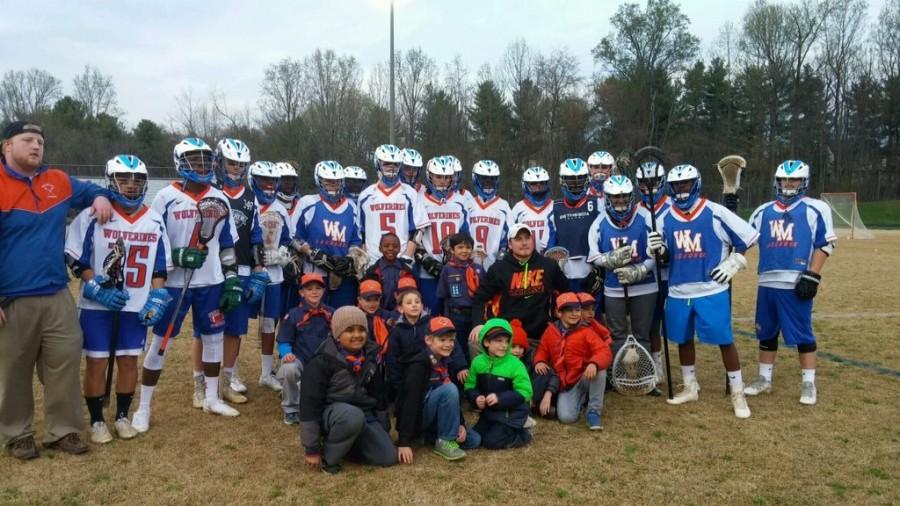 Spring cleaning has started at Watkins Mill High School as baseball, boys lacrosse and girls junior varsity lacrosse have all found new head coaches who are anxious to lead their teams to successful seasons.

Coaches Jordan Montesano, Bob Maxey and Anne Schlosser have taken over boys lacrosse, baseball and junior varsity girls lacrosse respectively, all bringing varying levels of experience and new mindsets for their teams.

Montesano goes by "Coach Jay," and he is bringing a new-school style to Watkins Mill. Montesano has experienced winning because he was an All-American in 2008 at Wootton High School and all state as well.  "I still hold records at Wootton High School for most assists in a game, most assists in a season, and most points in a season," Montesano said. He may be young, but he has the credentials to show he can turn the program around.
Montesano took the job after two years as the assistant coach at his alma mater, Wootton.  He also coached at Northwest High School for two years and still coaches for Maryland Extreme, a local club team.
Maxey, the new face of Watkins Mill baseball, is looking forward to bringing home huge success this year. Like Montesano, Maxey has a lot of experience with this sport.  Maxey played professionally for the Pittsburgh Pirates organization and said, "I've coached for about 30 years." Maxey said.

Maxey's coaching and playing experience should be useful in bringing the program together and establishing a winning tradition. It is an uphill battle, but Maxey believes that the team is up to the task. "All teams have challenges," Maxey said.  "But we work through them."
Schlosser has been in the Watkins Mill community as a parent for many years now, with one of her children who has already graduated and two more currently attending the school. Schlosser will be taking the duties of the junior varsity girls lacrosse coach. "I expect the girls to work hard and stay dedicated and have a positive attitude throughout the season," Schlosser said.
Schlosser walks in on a team of young players ready to grow. It is many players' first season, and Schlosser is ready to build from the ground up. "We are practicing stick skills, ground balls and cradling," she added.

As a new coach it is almost impossible to not face challenges, but these three coaches plan to overcome these and return Watkins Mill's spring sports to their winning ways. With a whole season ahead, we should look to see a high number in the win column.

Hits : 1278
About the Writers
Alex Wright, Sports Editor
Alex Wright is a Sports and News Editor at The Current. He is a junior and this is his second year writing for the paper. Writing has always been a strength...