Biology teacher takes 'Soul Trip,' plays drums in local band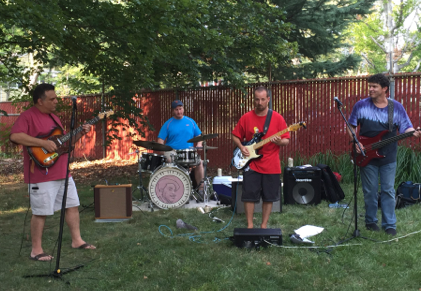 Hang on for a minute...we're trying to find some more stories you might like.
Many of us aspire to be professional football and soccer players, amazing artists and award-winning actors. For most, these dreams are miles away, but not for biology teacher Nathan Hilburger.
He's living his dream of being a professional musician right now.
His current band called "Soul Trip" is an all cover, rock/blues band; he plays percussion and has been a part of the band for two years now. Hilburger describes playing onstage as "a phenomenal experience" and "[if] you have the opportunity [to play], do it. You'll never get another."
This may come as a surprise to his students, who mainly know him as the quirky teacher with cheesy jokes. But students who hang out in the top floor C hallway in the morning may have seen him jamming out with science teacher Matthew Johnson. "[Working with him is] fun, makes it a good time," Johnson said.
But this "jamming" isn't just an escape from the mayhem of working in a building filled with teenagers, Hilburger has been working towards teaching music for a very long time.
He was inspired to teach music after he saw the profound effect his teacher had on some of his peers. "[My teachers] have always been very positive, very fun, very enjoyable people." Hilburger said, he's aspired to be like them since he was young.
Music-wise he has a lot of expertise, he has been playing in school bands since fifth grade, and even had a taste of the show experience, playing in his first independent bands in middle school.  But, he says his favorite band experience was college, which was "Some of the best rock and roll experience that I had."
He explains that not a lot of people successfully make a profession of music because of bad pay. "It becomes a negative aspect of life," Hilburger said. But "if you're persistant, have a good work ethic, have a great attitude, and are willing to meet people and have a good time, [then you have a better chance of being successful]."
Hilburger is brutally honest about how difficult being a professional musician can be. "I don't want to crush anyone's dreams, but at some point you have to realize that there is an opportunity to fail," Hilburger added. "I think how you respond to failure is how you become either an outstanding individual or someone who is okay with settling with something different."
To see Hilburger's band in action, go their website and look for upcoming shows.

Hits : 337
About the Writers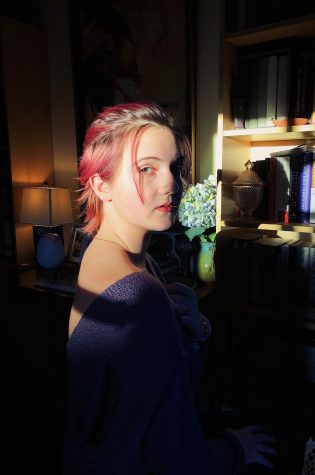 Jubilee Robinson, Associate Editor
Jubilee Robinson is the Associate Editor for The Current has been writing for the newspaper since her Freshman year. She is the President of the LGBTQ+...