Winter activities to do this year
I'm back with the top seasonal activities. Next, we welcome fuzzy socks and coat season. Winter!
I believe winter is a season when people come together. This is the season we feel the nice, chilly winds in winter mornings, get a variety of fresh fruits and vegetables, and various flowers bloom beautifully. 
The time to curl up on the couch with cozy blankets is here. Here are a few activities you can enjoy: 
Building a snowman

A wise person once asked, "Do you wanna build a snowman?" 

When the snow finally arrives, the first thing you need to do is build a snowman. To make it more interesting, you could make it a competition afterward. You can test your arm strength by having snowball fights with friends.

Movie night with Christmas movies

'Tis not only the season to be jolly, but also the season to religiously binge-watch winter and Christmas movies. It's not like I don't watch Home Alone every other day, but winter is just an excuse to watch more Christmas movies.

Go on a vacation with family

Instead of spending your whole winter break bored at home, you could plan a vacation. Or if you're feeling extra lazy, you could just fantasize about it. Take yourself on a date to somewhere warmer, like the Bahamas.

Try knitting or crocheting

It cannot be stressed enough how much fun crocheting is. As a beginner, you could crochet or knit winter apparel like gloves, leg warmers, scarves, and beanies, or if you seem up for a challenge, you can get warmed up with a knitted or crocheted cardigan. Even if you don't consider yourself crafty and talented, this could be a fun activity to keep you busy. 

Go skiing and ice skating

If you've never gone skiing or sledding, well, there's a first time for everything. Test your natural skills. Make plans with friends and family to go out to the rink, capture the funny moments and have fun.

Cozy up by a fireplace 

Not only are you staying warm, but you have your hot cocoa and read books to get that vibe going. You would be doing winter completely wrong if you are not reading in front of a fireplace. 

Check out the holiday decorations 

You probably won't have to go too far from your neighborhood to see the Christmas light displays. Unless the people in your neighborhood despise Christmas or are just not the "putting up trees and lights" type of people, you should go out and enjoy the display.
This is it for now! Sending my warmest wishes as we prepare to enter winter break.
Hits : 479
Leave a Comment
About the Contributor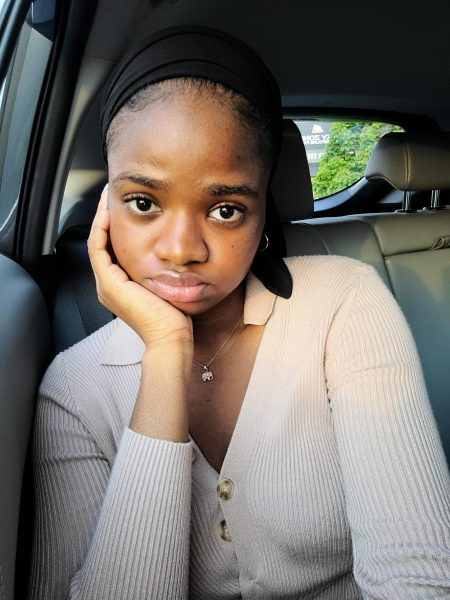 Huswat Olajide, Editor-in-Chief
Huswat is an IB Career program senior at Watkins Mill High School and Co-Editor-in-Chief for The Current. She is the president of the Minority Scholars...