US News & World Report High School Rankings is not suitable for analyzing a school like Watkins Mill (Part 1)
US News & World Report ranked Watkins Mill last out of all Montgomery County high schools.  The schools listed below Watkins Mill are the alternative and special education schools that are not actually ranked numerically.
Yet many teachers, faculty, and students seem to genuinely enjoy Watkins Mill and have benefited from the community and support it provides. If supported students, good community, and a plethora of resources aren't reflected on the US News & World Report rankings, what is?
This article will be followed by a second that further investigates how the ranking system is unsuited for Watkins Mill's community and needs. But for now, let's understand how the rankings work.
The inspiration for my analysis came from a series of two episodes, "Lord of the Rankings" and "Project Dillards" on Malcolm Gladwell's Revisionist History Podcast. In this series, Gladwell meets with students from Reed College who replicated the model US News uses (and does not disclose) to rank colleges. He conducts an experiment to see what Dillards University, a low-ranked liberal arts Historically Black College and University (HBCU), would need to do to improve its standings. 
In an attempt to apply this approach to high school rankings, I researched the methodology of US News & World Report's high schools rankings. On their site, the organization lists the six categorial rankings it uses to produce the overall ranking of a certain high school.
Thirty percent of its ranking is based on the College Readiness Index—measured by the proportion of a school's twelfth graders who took and earned qualifying scores of 3-5 on Advanced Placement (AP) exams or scores of 4-7 on International Baccalaureate (IB) exams.

Ten percent of its ranking is based on the College Curriculum Breadth, which measures the percentage of seniors who earned qualifying scores on multiple IB or AP exams.

Twenty percent of a school's ranking is based on the Student Assessment Proficiency, which is measured by how well students did on state-issued standardized test scores.

Twenty percent is measured by the State Assessment Performance. US News creates predictions of a school's standardized scores based on demographics and then compares how a school's actual standardized test scores compare to theirs.

Ten percent is based on the Underserved Student Performance, which measures the performance of Black and Hispanic and/or low income students on standardized test compared to other underserved students in the state. This ranking is not disclosed for each school

Ten percent is based on Graduation Rate.
In Gladwell's series, Mitchell Chang, a researcher at the University of California, Los Angeles, who focuses on the efficacy of campus diversity initiatives, admired HBCUs like Dillards for their ability to retain students in the major of their choosing. In comparing predominantly white institutions (PWI) to HBCUs, Chang mentions how "one is more geared to creaming off the top and the other one is much more developmental–meeting students where they're at."
While Watkins Mill does not have the test scores and graduation rates to compare with Montgomery County's higher ranking schools, it specializes in this "meeting students where they're at," that Chang holds in such high regard. 
Watkins Mill has a variety of unique programs that respond to the needs of its student body. We have comprehensive college readiness programs such as College-Tracks and ACES. We have an incredibly extensive ESOL program and an independently functioning Wellness Center with full time therapists. Our resources reflect our students' immediate needs and are reflective of the financial restrictions students face when it comes to college attendance. 
There are also many genuine benefits to going to a minority-majority school such as Watkins Mill, as senior Ashley Huynh and I have outlined in our article last year. These include the uplifting of students culture and heritage, the validation of students experiences with racial discrimination, and the enhanced focus on the history of minority groups in classroom lessons and discussions. 
Watkins Mill lacks certain elements sought out by US News, but there is no shortage of services nor the compromising of a quality MCPS education present at this school.
Hits : 1204
Leave a Comment
About the Contributor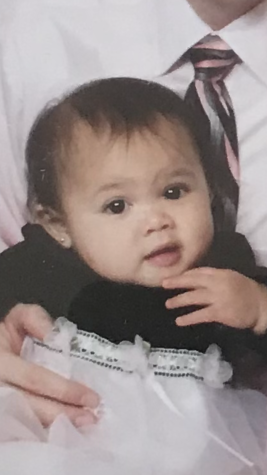 Andrea Gordon, Opinion Managing Editor
Andrea "AJ" Gordon is a senior at Watkins Mill High School and Opinion Managing Editor for The Current. She is an IB Diploma student and is a part...