Sports Wrap Up: December 6-10
Varsity Wrestling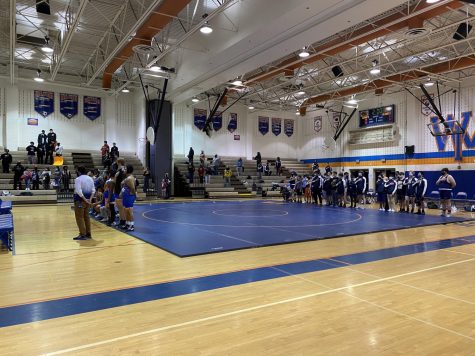 Varsity's campaign began with a loss against the Magruder Colonels on Wednesday which ended 36-16. The 'Rines had four wins, but that unfortunately wasn't enough to get the win.
Make the trip tonight to watch Varsity wrestle in the Armed Forces Duals Tournament at North Hagerstown High School. The tournament starts tonight and continues to tomorrow so help the 'Rines come home with the trophy.
JV Boys Basketball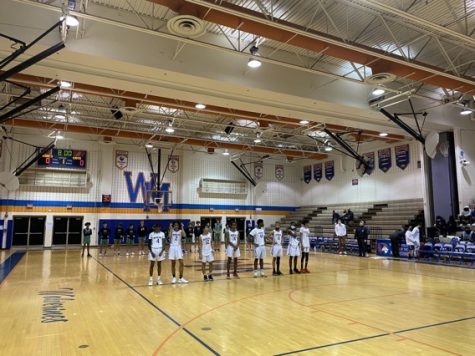 Junior varsity started their season off with a home game against the Walter Johnson Wildcats on Tuesday. The game ended in a 74-42 loss.
Come out tonight at 5:30 for the doubleheader against the Gaithersburg High School Trojans at home.
"We're about to show them what JV Watkins Mill basketball does when we have a full team," Hassan Nazir said.
Varsity Boys Basketball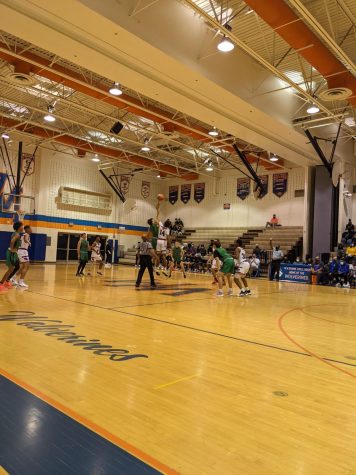 Varsity also started the year off with an unfortunate loss against the Wildcats 56-44. An ankle-breaker to 3-pointer combo for senior Devin Breckenridge wasn't enough for the 'Rines to get the win in their first game in almost two years.
The second home game of the season tips off tonight against the Trojans at 7:15 at the Den. Make sure to come out and cheer our 'Rines to a win.
"[Today's game] just comes down to execution. There's no doubt we play hard and fast but we have to knock down free throws, hit open shots, [and] make the right basketball play," Breckenridge said.
Varsity Girls Basketball
Varsity started with a 49-7 loss against the Wildcats.
"We talked as a team, went through things to do better for tonight's game, and let's hope we can bring home a win," freshman Sharick Mejias said.
Tonight Varsity play against the Gaithersburg Trojans at 7:15 away. Make sure to show the Lady 'Rines some love and help them come home with a win.
Hits : 583
Leave a Comment
About the Contributors
Julien Payen, Sports Managing Editor
 Julien is a Junior at Watkins Mill High School. He is Sports Managing Editor and photography director for the Current. He went to a teeny-tiny middle...