Ruth's top ten favorite albums of all time
10. The Sun Is Often Out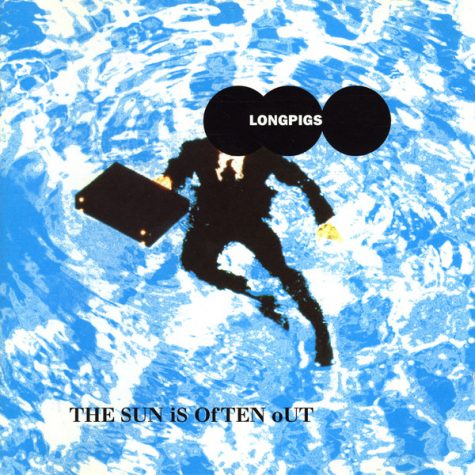 The Sun Is Often Out is the debut album of British rock band Longpigs released on April 18, 1966. It has twelve songs on the tracklist. Even though this album failed to chart and ultimately had little success, I still enjoy the old rock feel and guitar solos on the album. My favorite songs on the album are "She Said," "Lost Myself," and "Dozen Wicked Words."
9. Limbo
Limbo is the second studio album released by rapper Amine. Released on August 7, 2020 with fourteen songs on the tracklist, this rap/R&B album features many prominent artists such as Summer Walker, JID, and Young Thug. This album comes to number nine on my list because each song has great lyrics and an even better artist to complement the song. My favorite songs on the album are "Shimmy," "Compensating," and "Becky."
8. Harry Styles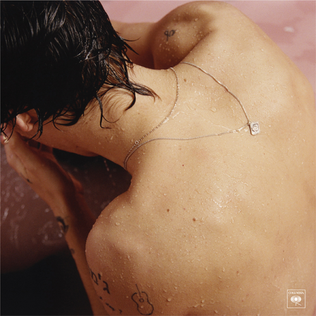 The self-titled album Harry Styles released on May 12, 2017, is the first solo album from the former One Direction band member. With 10 songs on the tracklist, Harry Styles mixes melancholy songs like "Meet Me in the Hallway" and "Two Ghosts" with upbeat rock songs like "Carolina" and "Kiwi". The album is ranked eighth because each song can be played for a different occasion. Arguably, this album is better than Fine Line however Fine Line is also a really good album. My favorite songs on the album are "Two Ghosts," "Carolina," and "Sweet Creature."
7. Unorthodox Jukebox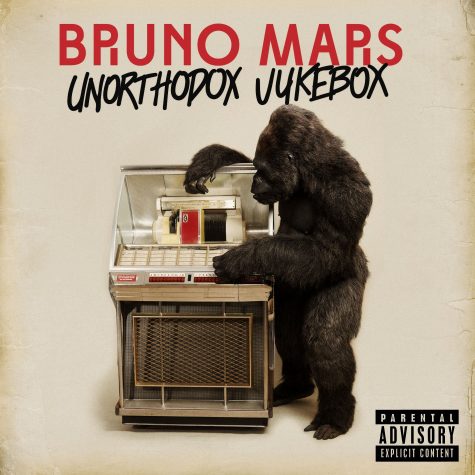 "Unorthodox Jukebox" is the second studio album by singer/songwriter Bruno Mars. Released on December 7, 2012, it found much success being nominated for Grammy's Best Pop Vocal Album and Juno Award for International Album of the Year. This album has ten songs on the tracklist with the most popular being "Locked Out of Heaven" and "When I Was Your Man". However, each song can be listened to without a single skip. This album is number seven on my list because each song has a good beat as well as catchy lyrics that have stuck with people for many years.  I liked this album so much that I bought it on vinyl and my favorites on vinyl include "Show Me" and "When I Was Your Man".
6. First Impressions of Earth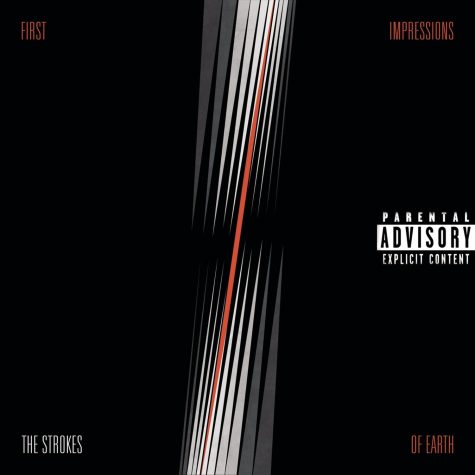 First Impressions of Earth is the third studio album by popular American rock band, The Strokes. Released on December 30, 2005 with fourteen songs on the tracklist, this album entered the United Kingdom charts as number one and peaked at number four in the United States. Even though it is not as popular as his recent album "The New Abnormal" it is still my personal favorite. This album comes number six on my list because the production of the album has more of a scratchy, record-like feel with amazing guitar chords from Albert Hammond Jr. My favorite songs on the album are "Ask me Anything" and "Razorblade."
5. Chip Chrome and the Monotones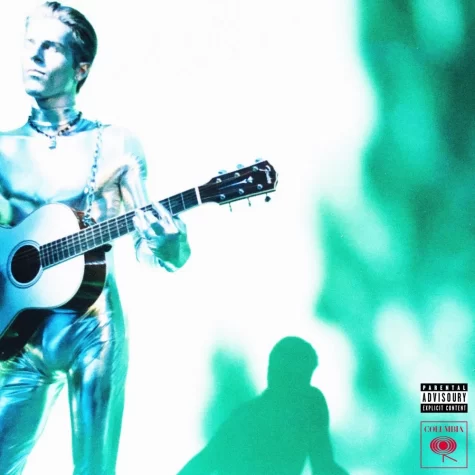 Now we're getting to my absolute, non-skip, favorite albums. Coming in at number five, Chip Chrome & The Mono-Tones is the fourth studio album from the popular alternative rock band, The Neighborhood. Released September 25, 2020, this album has eleven songs on the tracklist. A cool thing about this album is that it's based on this character Chip Chrome who is frontman Jesse Rutherford's "alter-ego". There is also a deluxe version of the album that includes four additional songs, which act as a prelude to the original album. This album comes fifth on my list because this is the kind of album that puts images in your mind as you listen. This album is also very heavily influenced by David Bowie and his influence shines through in every song. My favorite songs are "Tobacco Sunburst," "Silver Lining," and "The Mono-Tones."
4. Ready to Die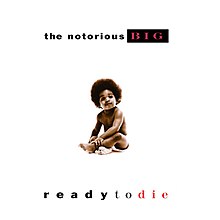 Ready to Die is the debut album by well-known East Coast rapper Christopher George Latore Wallace or Biggie Smalls. Released on September 13, 1994 with seventeen songs on the tracklist, this album created success not only for Biggie Smalls but for Sean Combs or "Puffy", the founder of Bad Boy Records. This album is number four on my list because each song essentially walks you through a story that Biggie Smalls is trying to tell. His rhythm and rhyme are also what essentially make the album. My favorite songs on this album are "Gimmie the Loot," "Machine Gun Funk," "The What," and "Juicy."
3. CTRL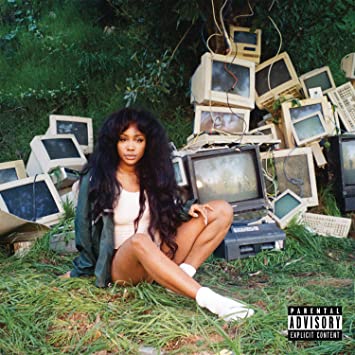 CRTL is the debut studio album from SZA. The album was released on June 9, 2017. It features artists like Travis Scott, Kendrick Lamar, and Isaiah Rashad. With fourteen songs on the tracklist (and all of them being on every playlist I have ever created) this album has reached much success with nominations for Grammy's Best Progressive R&B Album, Black Entertainment Television Award for Album of the Year, and has won an National Association for the Advancement Colored People Image Award for Outstanding Female Artist. Saying that this is one of the best albums ever would be an understatement—every song on this album can be listened to multiple times and you still would never get tired of them. My favorite songs on the album are "Prom," "Drew Barrymore," "Pretty Little Birds," and "Doves in the Wind."
2. Road to Rouen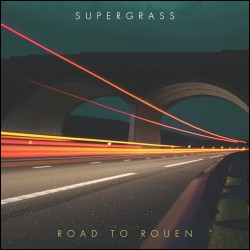 My second favorite album is the fifth studio album from my favorite band of all time, Supergrass. This album is different from any album that Supergrass has ever put out because it has slower mellow songs despite the fact that Supergrass is an upbeat, rock, alternative band. This album was released on August 15, 2005 with nine songs on the tracklist—less than any of their normal albums, but they make up for it by making this album absolutely exceptional. My favorite songs on the album are "Low C," "Fin," "St. Petersburg," and "Roxy."
1. KOD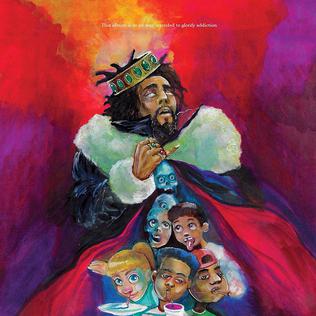 Lastly, my absolute favorite album of all time is the fifth studio album from J.Cole: KOD. Released on April 20, 2018, with twelve songs on the tracklist, there is not one bad thing about this album. Every song is written amazingly as J.Cole does what he always does, which is writing songs about real-life experiences. Even though every song on the album is my favorite, my absolute favorites are "1985," "Photograph," "Kevin's Heart," and "KOD."
Hits : 1492
Leave a Comment
About the Contributor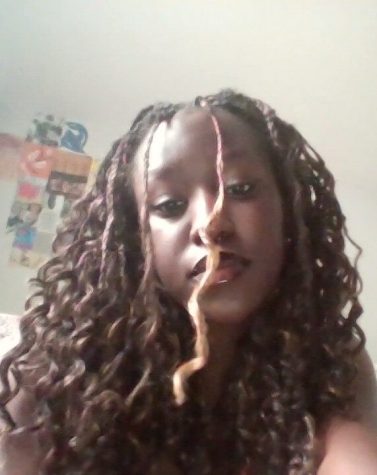 Ruth Okello, Arts and Entertainment Managing Editor
Ruth Okello is an IB Diploma senior at Watkins Mill High School and Arts and Entertainment Managing Editor of The Current. She is a leadership member for...