Watkins Mill welcomes new teachers into the building
As the new school year proceeds, Watkins Mill welcomes many new staff members for the 2021-2022 school year. 
There are new additions to several departments including the math, special education, social studies, and counseling departments as well as the main office. Here are our new staff members:
SHELBY FOREMAN: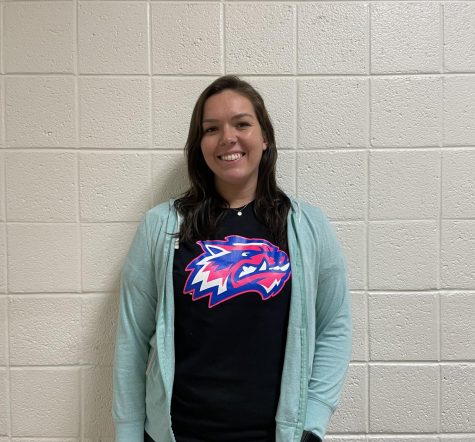 Shelby Foreman is the new counselor for students with the last names CAM through ESP. She was originally an intern turned long-term substitute, and is now an official counselor. Previously, she was a social worker for MCPS. Foreman also went to Damascus High School and played softball. She loves being outdoors, going on hikes, and spending time with her family and pets. She has always had a passion for working with people, especially high school students.
"I love the diversity of this school, and just how inclusive we are here for everyone," Foreman said.
DAREISE JONES: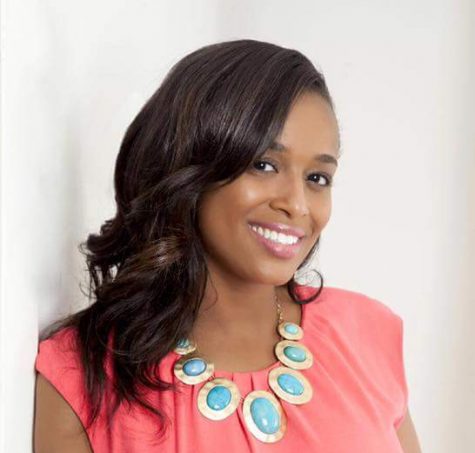 Dareise Jones is an English teacher. She is originally from Baltimore, Maryland, where she taught for 14 years. She says virtual learning was an adjustment, but loves how we can do anything from anywhere now. She loves to read and write, given she is a professional writer; she writes for: The Baltimore Times, Upscale Magazine, Baltimore Small Stories (online publication), and Afro Newspaper. She is also a lifestyle blogger.
"I'm so happy to be here [at WMHS]. I love the positive, supportive culture at Watkins Mill High School, and I'm thankful to be a part of such a great team," Jones said.
DAVID JONES:
David Jones is a special education teacher and paraeducator with chemistry and English classes. He attended and played basketball for Montgomery College, where he was named Most Valuable Player in the region. Jones is enthusiastic about seeing the future in kids and making the impossible possible. During the pandemic, he worked for the Montgomery County Department of Health and Human Services, assisting at COVID-19 vaccine sites.
JOHN KOPOWSKI: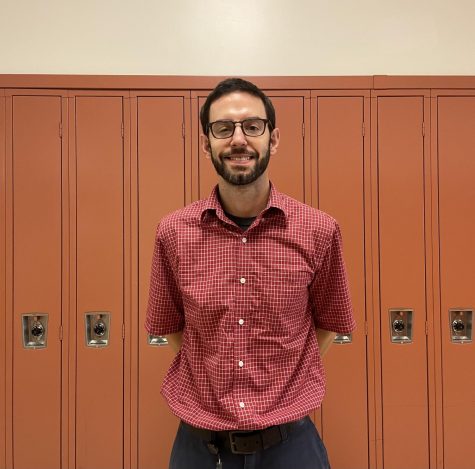 John Kopowski is a biology teacher. He likes the Watkins Mill community and heard good things about the Mill, which made him interested in working here. Kopowski is fortunate to have many former coworkers that teach here. Kopowski went into the field of education to encourage students to explore their curiosity. He also loves restaurants with trivia.
"I really am excited about the opportunity to help prepare students for their future after high school, in whatever shape that takes," Kopowski said. 
MARK MOHAN: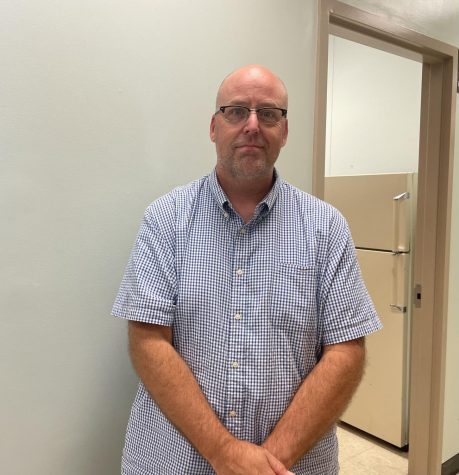 Mark Mohan comes from teaching at Northwood High School and is excited to work at Watkins Mill. He hopes to help talented students and support their social, emotional, and academic development. He is excited to work with students to celebrate their accomplishments and believes in collaborative problem-solving. As a counselor, Mohan prefers to listen to students talk about their educational responsibilities and their lives outside of school. 
YESENIA MOORE: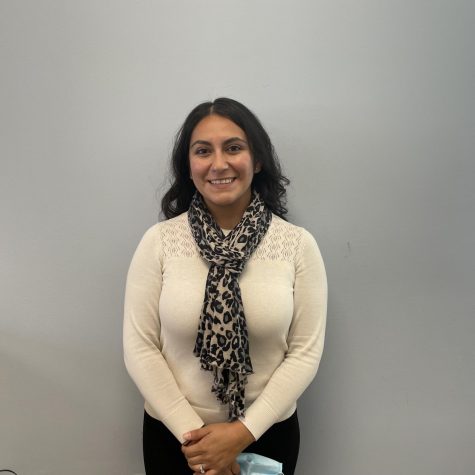 Yesenia Moore is the school secretary II and works in the main office. Born in Bolivia, Moore came to the United States when she was about five years old. Moore has been in MCPS since attending kindergarten at Rosemont Elementary School. She is excited about how every day is a different day at WMHS. She enjoys hiking, and reading romantic and horror books.
ROBERT NEDWICK: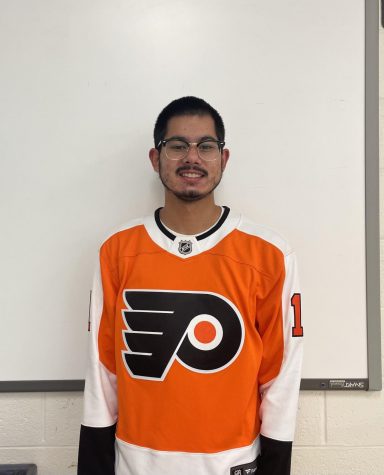 Robert Nedwick is fresh out of Towson University and is excited to teach. He is an algebra 1 teacher who is looking forward to getting to know the students and helping them in any way possible. Nedwick enjoys watching sports and especially likes teams from Philadelphia. His best subject in school was math, and his previous teachers inspired him to help other people learn. 
BETTY POOLE-NALIKKA: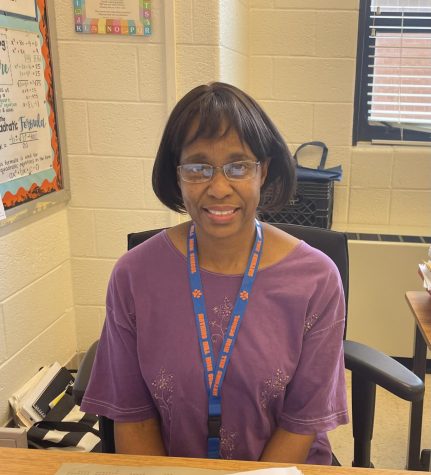 Betty Poole-Nalikka teaches algebra 2A and algebra 2C. She was originally an Instruction Services teacher and substitute. She chose to work at Watkins Mill because she had previously taught here in the math department and enjoyed it. She loves to play sudoku for the relaxation it brings her, watch classical movies, and read Victorian-era novels.
ERIN SCHULTZE: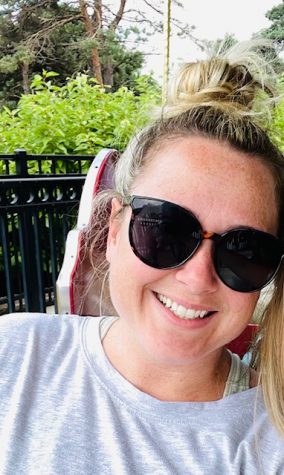 Erin Schultze is a special education teacher who previously worked at Goshen Elementary School. She attended Gaithersburg High School and is from Montgomery County. She loves seeing students succeed in any way possible, enjoys working with them, and wants to make a difference in their lives. She is excited to see and work with a lot of her former students. She has been doing Crossfit for eight years. 
PATRICK STRINE: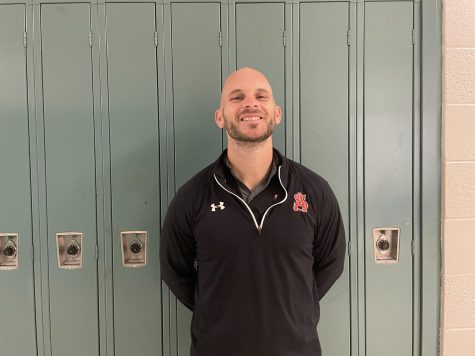 Patrick Strine teaches world history and sociology, and is a football coach. He's originally from Maryland, but moved to Hawaii for four years. He also enjoys traveling and has been to Thailand. His hobbies include watching and playing sports, seeing movies with friends, and having competitions.
Strine said, "I'm excited to get to know the community, [that's my favorite part] of every school I've been at."
MEGHAN THOMAS: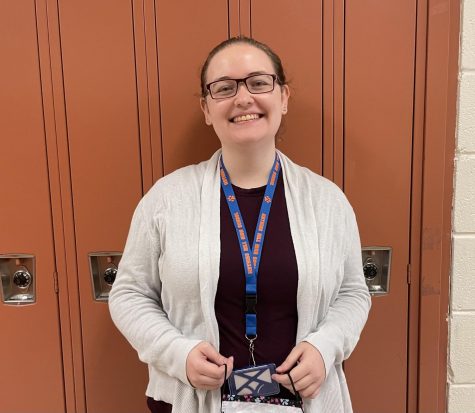 Meghan Thomas is a special education teacher. She loves to read, write, play with her dog, and spend time with her younger sister. This is her first teaching job and is thrilled to be working here because this is all a new experience for her. Prior to working at the Mill, she was a nanny.
FRANCISCO VALVERDE: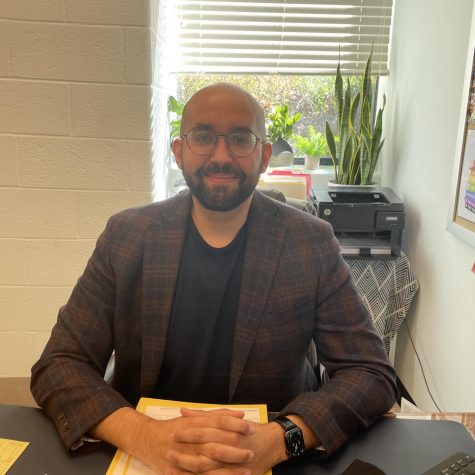 Francisco Valverde is the new head counselor. He was born and raised in New York City and has spent the last 11 years in Florida. He received his Masters from Florida Atlantic University and is currently finishing his Doctorate from Lynn University. Valverde fell in love with the profession while studying abroad in China and volunteering with AmeriCorps as a Graduation Coach. He is always figuring out ways to better serve students and assess their needs. He strives to be a beacon and motivator for all students. 
These new staff members are an excellent addition to Watkins Mill, who will encourage the students to better themselves and help them along the way.
Hits : 2158
View Comments (1)
About the Contributors
Ayslinn Villalta, News Managing Editor
Ayslinn Villalta is a senior at Watkins Mill High School. She is News Managing Editor and webmaster for The Current. She is currently in the International...
Hawi Yohannes, News Managing Editor
Hawi Yohannes is a senior and is currently in the IB Diploma Program at Watkins Mill High School. She is a News Managing Editor at The Current. Hawi is...