Cold? Stand in the corner–it's 90 degrees, and other dad jokes
Hey,
My friend David lost his ID, now he's just Dav.
Do you think they laugh out loud in Hawaii? Or is it just like aloha?
Haha.
That was a bad one, but here's a better one:
What do you call an egg on a beach in California?
Sandy Eggo! Get it, Sandy Eggo, like San Dieg- no, that one wasn't funny either? Come on y'all!
How about this one,
My mom told me to take the spider out instead of killing it. So I took him out, had a couple juice boxes, he's a pretty cool guy. Turns out he's a web designer.
How do you get a country girl's attention?
A tractor. Hehe.
What do you call a pudgy psychic?
A four-chin teller.
Okay I'm gonna get you on this one,
What do you call a naughty lamb dressed up like a skeleton for Halloween?
Baaad to the bone! Badum Chhh.
Not your style still? Okay let's switch up the vibe.
Are you a speeding ticket? Cause you've got FINE written all over you!
Still nothing, REALLY?! Alright.
If I had a nickel for every time I met someone as cool as you, I'd have five cents.
Alright I give up, give me your best pick-up line or dad joke in the comments.
Hits : 2022
View Comments (2)
About the Writer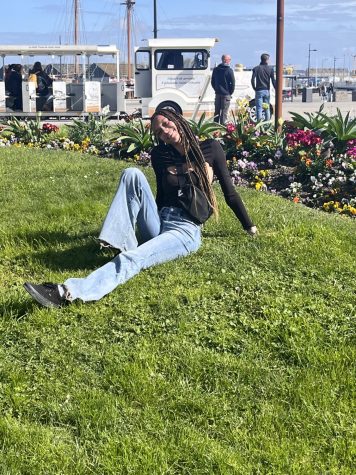 Ella Rishell, Associate Editor
Ella is a senior at Watkins Mill High School, and Associate Editor and Photography Director for The Current. Ella connects deeply with Regina George from...