Cancer-related deaths dramatically decline in recent years, links to COVID?
One of the most significant health problems in the United States is cancer, second to cardiovascular disease, in terms of leading causes of death. Americans avoided over three million cancer-related deaths since 1991, and the past few years show record-breaking declines in cancer death rates. Is the cause due to COVID-19 as more people stay home to avoid doctor check-ups, or is this a trend we will continue to see for the rest of the 2020s?
In the past couple of decades, the amount of cancer-related deaths "declined by 26% from 1991 to 2017, including a 2.2% drop from 2016 to 2017, the largest single-year drop ever recorded," according to the American Cancer Society.
The increased normativity of creating a healthy routine of exercising, not smoking, sleeping regularly, and eating more nutritious food are likely estimates for the recent cause of decline unrelated to COVID. The increase of the availability of cancer screenings and treatment, and the affordability also plays a role in lowering the rates of this dangerous disease.
Breast cancer has almost three times as many cases as the second most common type: lung cancer. As we all know, smoking and vaping are very big factors in developing lung cancer and heart disease.
It is becoming less of a problem, however, as public movements such as Truth, an anti-tobacco campaign, shares awareness of the harmful effects. According to their website, you are 500% more likely to catch and test positive for COVID if you vape due to a weakened immune system.
Researchers notice over a 68% decrease in cancer deaths of children since 1970 as an abundance of medicine and care options become available, as well as more funding in the medical field for cancer research. This funding pushes innovation and new advanced technology for catching and treating cancer early.
Australia has the highest amount of cancer deaths at 468 cases per 100,000 people, followed by New Zealand and Ireland, while The United States is at #5 with about 352 cases according to World Cancer Research Fund, and scientists are seeing the number of cases decrease throughout the world.
Another cause for the most recent declines in cancer death after quarantine began is the fear of hospitals and going outside. While this touches on slightly agoraphobic principles for some, it is common sense for most to stay inside and away from places where you can get sick easily.
"There is a component that is driven out of people not seeking health care because they're concerned about the potential of becoming infected with COVID-19," said Dr. Phillip L. Coule from Augusta University Medical Center in Georgia. "The risks posed by ignoring heart attack and strokes are far greater than the risks posed by COVID-19 and seeking health care."
Most regular doctors and dentists are allowing appointments for emergency patients only, so the usual appointment times for a check-up, mammogram, CT scan, or other tests to survey for cancer are replaced by patients with pre-existing conditions that require consistent medical observation from those doctors.
The CDC recommends to continue taking your medications and have at least a 30-day supply of all prescription and non-prescription medications. Book virtual appointments with your doctor if you have an immediate medical problem or even for a regular checkup. Many options are available as an alternative to visiting a doctor's office for healthcare where you could be at risk for catching COVID.
Reported cancer cases are showing quick decreases, but national funding for cancer research was put at big risk since the pandemic outbreaks. The NIH, NCI, and other cancer and health research institutes met a significant shortage by 7-50% this fiscal year due to budget cuts proposed by Donald Trump and the White House.
The world is focused on the pandemic, and cancer was pushed to the side. COVID-19 poses a greater threat, so our best scientists and doctors were redirected to explore a vaccine for the virus. Donating and investing in cancer research will help further our current advancements and keep research and clinical trials on track for the future.
Hits : 725
About the Writer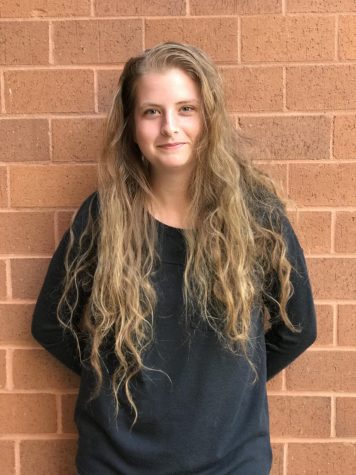 Lindsey Harmon, Associate Editor
Lindsey Harmon is a senior and Associate Editor for The Current at Watkins Mill High School. She is an honor roll student and participates in the ASL club,...