Dear Mr. President-Elect Joe Biden, from a high school senior
Dear President-Elect Joe Biden,
When I was in eighth grade, "President" Donald J. Trump was given the power over the citizens of the United States. That day, I was fixing my hair, listening to the radio, and I remember the fear that sat in my soul. I cried as soon as the words punctured my ears, I felt pain that I had never experienced before and in a matter of moments my heart felt heavy for every American.
Life seemed crazy after that; a beautiful country became divided and ugly. As a young black American, I felt lost. I felt as if my identity was being threatened by the hatred of white supremacy.
That day was a sad day.. a broken day.
I am now a senior in high school. On November 7, 2020, while driving in my car, I heard the news that you were the new President… my President. The last time I smiled this hard was when Obama won for the first time, when I was the happiest eight year old you could have met.
For the first time in four years, I felt proud to be an American, because I felt empowered, and, most importantly, I felt safe. I realized the progress America can do if only she worked hard enough to achieve both goodness and fairness.
I wanted to take the time to say "thank you."
Thank you for your fight for the American people-not just the elite, nor the white—but the people as a whole. For not seeing us in categories or classes, but seeing us as a nation that could be without prejudice. My skin is not a threat and with you as my leader, my skin is protected.
Thank you for bringing us together. Different people from different backgrounds came together to stand behind you. Generation Z played an active role that I find beautiful. We educated ourselves, we encouraged our peers, we made ourselves aware and voted… we voted. The power you hold this year goes beyond measure, but there is one other thing that goes beyond words.
Thank you for showing young Black girls that we can do anything. Vice President-Elect Kamala Harris is the representation the world needs to see, the first female woman in office and she looks like me.
Black women are the most disrespected group in America and today you proved that we are capable of amazing things. Today you have set in motion a wave of black female businesswomen, CEOs, record breakers, and so much more.
You gave Harris the chance of being the role model we all needed. It brought tears to my eyes to think of the steps forward we made. Thank you for breaking tradition, stomping on expectations, and giving room for open-minded change, so we can feel a little bit of that Black girl magic.
It has been a long time since I have been this excited about the future. The positivity and hope in the air is so refreshing, it feels like a dream. I wish you all the best during your time in office. I hope you are able to get all your plans in order so that everyone can experience their own American dream.
Thank you Mr. President-Elect.
Sincerely,
Kayla Holt
Hits : 2651
Leave a Comment
About the Contributors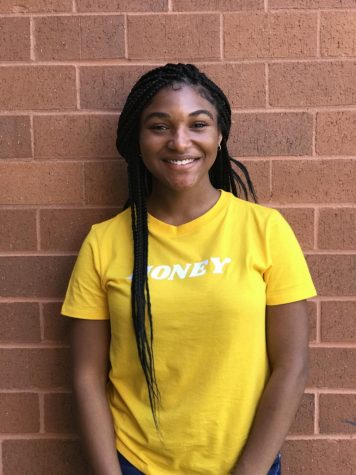 Kayla Holt, Opinion Managing Editor and Social Media Director
Kayla Holt is the Social Media Manager and Opinion Managing Editor for The Current. She is an athlete for the indoor and outdoor track team for Watkins...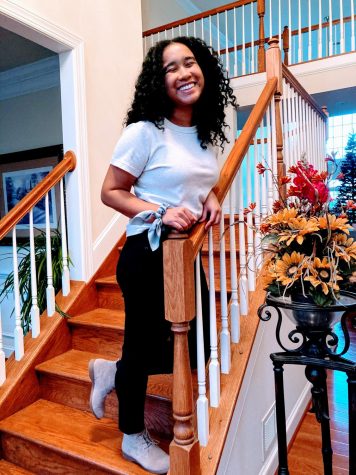 Grace Edwards, Editor-in-Chief
Grace Edwards is a senior at Watkins Mill High School and Co-Editor-in-Chief for The Current. She is a straight-A student who enjoys playing her violin....