With great social media presence, comes great responsibility for teachers navigating online presence
I would like to begin this by giving credit to our hard-working staff at Watkins Mill. Online school isn't easy for anyone. Yet, our faculty does a great job of staying connected with students through social media, which is helpful during this time of online school.
Club sponsors have really risen to the challenge, utilizing platforms like Twitter and Instagram to reach students and keep students engaged. Orange Nation has been fantastic in this regard. But individual teachers have also been active in an extremely responsible way on their personal, public Twitter and Instagram accounts, by posting content designed to remind students that they care. And that even though we're not in the building, they are still the same lights for their students that they have always been.
However, there are responsibilities that adults have to keep in mind when interacting on social media. Teachers, please, make sure that in your posts, both for the official school accounts and your personal accounts, you are modeling safe practices like wearing masks and practicing social distancing with people who are not in your household.
Students are already having issues adhering to social distancing guidelines across the United States, and seeing the people we look up to not practicing social distancing only exacerbates the issues at hand. Many are expressing false claims such as "I'm immune" or "I won't get sick, and even if I do, I'll overcome it fast." Some still believe that this virus is a hoax. Teenagers struggle with constant urges to get out of the house, sometimes without a mask, and pretend that this pandemic never happened. Unfortunately COVID-19 is still here, and has yet to be handled seriously. The influence from the people we look up to can make it easier to cope.
Teachers are role models, and their influence only increases rapidly with social media. Seeing our favorite teachers and coaches wearing a mask everywhere reminds students that our teachers care enough to keep us safe and help this pandemic to end. It reminds us that "we're in this together" and helps make those 8+ hour days on Zoom bearable. Please, keep posting those selfies. Tweet those encouraging quotes. Share those crazy-looking nature bugs or colorful sunrises. Teachers should take advantage of this online presence and use it to uplift, advocate, and post wholesome content so that students are encouraged to keep moving forward despite the difficult times we're living in and the travesty that is online school.
It is with great respect that we ask for teachers to remember that while having social media presence is important, it is equally important to be aware of how some of the posts are perceived by the people you influence. Now, more than ever, we need our teachers to be mindful of this fact and please continue practicing social distancing in the posts you share.
Again, thank you to all teachers who take the time to connect with kids appropriately through social media. It's one of the great things that makes Watkins Mill one of the best-kept secrets in Montgomery County!
Hits : 1646
Leave a Comment
About the Contributors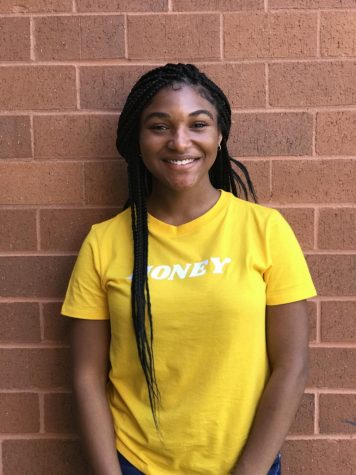 Kayla Holt, Opinion Managing Editor and Social Media Director
Kayla Holt is the Social Media Manager and Opinion Managing Editor for The Current. She is an athlete for the indoor and outdoor track team for Watkins...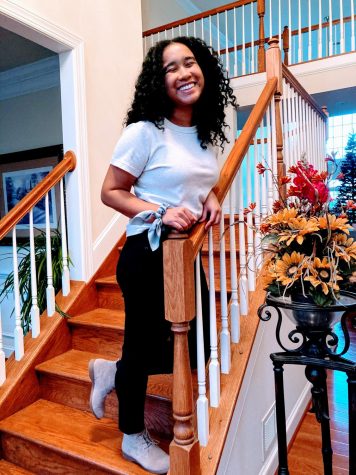 Grace Edwards, Editor-in-Chief
Grace Edwards is a senior at Watkins Mill High School and Co-Editor-in-Chief for The Current. She is a straight-A student who enjoys playing her violin....