Trump provokes xenophobia with "Chinese virus" comment, neglects his role as leader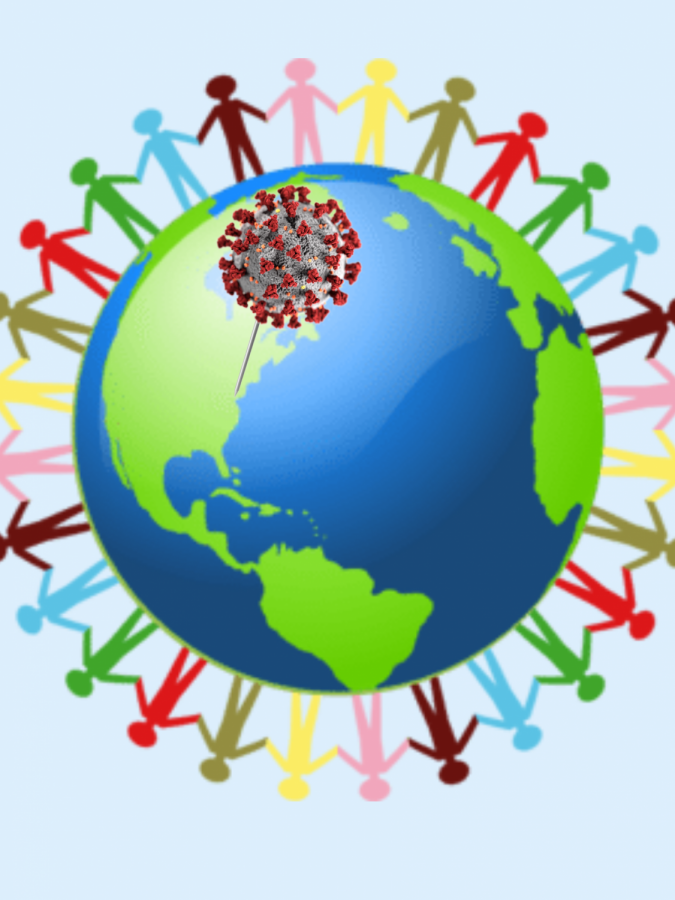 Since the first reported case of COVID-19 in the United States on January 20, 2020, the coronavirus and its effects have wreaked havoc on Asian-American communities, interrupted Jewish services online, and has devastated African American and Latino communities across the country.
Though many claim the coronavirus does not discriminate, racial and religious minorities are facing the hardest blows from this current pandemic as a result of absent leadership from President Donald Trump. During a press conference on March 18, 2020, Trump called the novel virus, the "Chinese Virus," claiming it was appropriate due to the fact that it "came from China." By then, there were over 10,500 reported coronavirus cases in the U.S. 
Calling COVID-19 the "Chinese Virus" is detrimental to Asian-American citizens. It has been confirmed by investigating genetic sequence comparisons between the novel virus and other viral infections, such as Severe Acute Respiratory Syndrome (SARS), that the coronavirus originated from bats being in contact with humans, first reported in the Hubei province of China. This transfer of diseases is often known as "zoonotic spillover." However, acknowledging the origin of a virus is far different from casting blame. 
Terms like "Kung Flu," "Chinese Virus," and "Wuhan Virus" point fingers at China and those of Asian descent. These terms don't assist in fighting this pandemic, nor do they make anyone feel safer. In fact, it does the opposite, fueling underlying xenophobia, as cases of "anti-Asian attacks" are ignited.
Furthermore, publicly asking the Chinese government for a formal apology for "starting the virus" reveals a gross and unsettling understanding of viral infections. Chinese people are not a virus or the cause of COVID-19; playing the blame game does nothing but expose America's racial biases while delaying aid to supply proper protective equipment and ventilators in hospitals. 
Though President Trump has since stopped referring to the virus as "the Chinese Virus," attacks on Asian Americans and most recently, the Jewish community, continue. Anti-semitic occurrences like interrupting Zoom Sabbath services, the rise of zoombombings, and the resurgence of xenophobia is being swept under the rug.  
African Americans and Latinos in larger U.S. cities account for more than 50 percent of the deaths attributed to this virus, exposing severe health care disparities within these racial groups. While the CDC recommendation of wearing face masks help curtail the spread of the virus, racial profiling in these communities is often associated with "wearing masks." Thus, the reluctance, or refusal to wear masks has contributed to the high mortality rates within these racial groups.
Additionally, African Americans and Latinos often do not hold jobs that allow them the luxury to work from home, making them less likely to be insured, with pre-existing health conditions, while facing racial discrimination in health care settings, and limited access to proper care.
President Trump blew it in multiple cases. By trivializing the virus and calling it a "hoax," our President has cost lives. President Trump's continued refusal to institute a nationwide COVID-19 testing program (initial, trace, and antibodies testing) has cost lives while advocating to reopen the government for business. Trump's disbandment of the White House's pandemic office has cost lives.
People are dying, health care professionals are putting their lives on the line without the proper protective gear and equipment, and unemployment rates have skyrocketed. President Trump's desire to find fault, while praising himself for his "quick response" to the pandemic, is unbecoming of the office of the President of the United States of America. We, as people, are better than that.
This virus will not just "run its course" and it is not "just like the flu." In times of uncertainty, we need a leader to give us reassurance and solutions, not one who will cast blame on the media, journalists, and other countries. The worst is yet ahead of us.
We need someone to help our nation through this difficult time. Instead, President Trump has halted funding to the very organization that guided us through previous outbreaks. As the number of deaths surpasses 50,000, this virus plagues our homes, our communities, and our bodies.
This is not the time to cast blame and find an excuse using racist rhetoric, yet the President has done so on countless occasions. This is the time to take responsibility—it seems that the only person our President should be blaming is himself.

Hits : 750
About the Contributor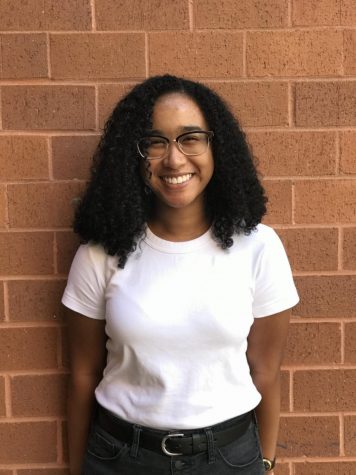 Grace Edwards, News Managing Editor
Grace Edwards is a Junior at Watkins Mill High School and the News Managing Editor. She is the President of the Social Awareness Group and Key Club.  She...