Trone holds senior workshop in Hagerstown
After newly opening a district office in Frederick, Maryland, Representative David Trone held a "senior citizen workshop" and resource fair, with an expert panel on February 4, reaching out to the Baby Boomer generation.
Hosted in Hagerstown, Maryland at the Washington County Free Library, Trone opened up a campaign panel to educate his constituents on Medicare, Social Security, and the approaching 2020 Government Census, among other health-related topics.
"We need to make sure that we are very intentional, that we fill out our census. The census is safe. The census is secure. They can not distribute the money if not everyone is counted in their areas. The census goes towards roads, schools, [and] services in your communities," partnership specialist Robin Brown said.
Before the panel began, CEO of the Washington County Commission of Aging Amy Olack introduced Trone, listing some of his accomplishments concerning senior citizens. "[Trone] serves on the Education and Labor Foreign Affairs and Joint Economic Committees. In Congress, [Trone] has been a champion for senior [citizens]," Olack said. "In 2019, he introduced the Protecting Older Americans from Social Isolation Act of 2019: a bipartisan bill that aims to improve mental and physical health outcomes for seniors."
The panel consisted of COO on the Washington County Commission on Aging Brad Triche; Program Director of Behavioral Health in the Washington County Health Department Vicky Sterling; and Director of the Family Medicine Residency Program at Meritus Paul Quisenberry.
Trone and each panel member answered questions from the audience in hopes to inform and clear up any concerns they may have had. "I think the biggest thing that people should know about Medicare is [the importance of taking] advantage of preventative care and to know that you are the captain of your ship," Quisenberry said. "[People come to me and] they don't know what medicines they're on and they don't really take charge of their health."
Triche touched on mechanisms for reporting elder abuse, a concern for many—especially those in assisted living facilities. "So you have a couple different mechanisms for [reporting elder abuse]. One is Adult Protective Services [in] the Department of [Human] Services, [and] the Commission on Aging has an elder abuse victim advocate who you can speak with confidentially. Both of those programs work with the local police… but you can also report to local law enforcement as well," Triche added.
"My two big messages are to talk to your doctor, [and] have conversations with them about your prescription. The second one is we're not trying to say medications don't have a place in your medical care, but to take them as your doctor prescribes them," Sterling said.
After the event, the attendees had the opportunity to visit over 20 resource stations to learn more about interested issues regarding senior health and the government.
"I'm a retired nurse practitioner. And I have a lot of concerns about the deficiencies in the healthcare system in this country," Howard County resident Melissa Hutton said. "I came not really knowing Mr. Trone's interest in working with the elderly and those kinds of issues. So, I really enjoyed a lot of what [the panel] had to say. It was very accessible for the members of the audience."
Trone continued to stress the importance of making strides in putting an end to the opioid crisis by using his personal experience to relate to his audience. "My nephew died. He died of fentanyl at the age of 24. He spent five years with [a fentanyl] addiction, my wife and I helping him," Trone added. "He was alone. From [ages] 19-24, he was arrested five times, and eventually died of a fentanyl overdose in a hotel room."
Trone also suggested methods to educate high school students about the concerns with drug and substance abuse, including vaping. "Vaping [has] become a major issue. We need to make people aware of the fact that this isn't harm-free," Trone added. "It'd be great if [Montgomery County Public Schools] tied [the topic of vaping and drug abuse] into the curriculum in [middle schools] and high schools."
"The idea is to bring in groups that can speak to your questions and can answer it, and also get our team in front of you, so we can take up more cases. The more cases we can take on, the more we can help you with your problems: veteran's [issues], Social Security, Medicare, Medicaid," Trone added. "I'm just going to keep going, keeping fighting the battle, and keep plugging away as I do."
Hits : 1255
About the Contributors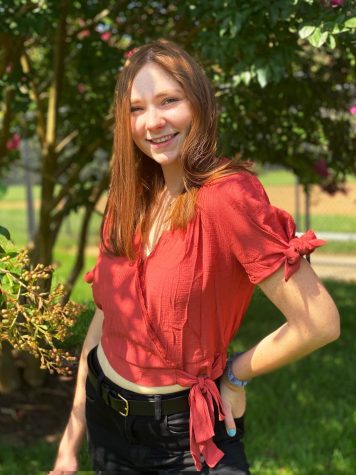 Katelyn Burley, Editor-in-Chief
Katelyn "Katie" Burley is a senior and the Co-Editor-in-Chief of the Watkins Mill High School Current. She is in the IB Career Program for Early Childhood...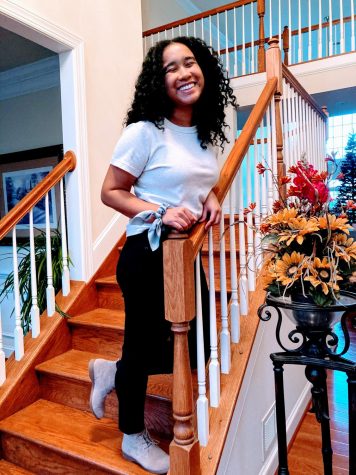 Grace Edwards, Editor-in-Chief
Grace Edwards is a senior at Watkins Mill High School and Co-Editor-in-Chief for The Current. She is a straight-A student who enjoys playing her violin....